Cake Batter Batter Swing is a black lager that tastes of chocolate ice cream and sweet cherry syrup with a dash of espresso. It has a rich and sticky vanilla aroma, and when all of these flavours combine and come rising from the glass, you end up with Black Forest Gâteau. Ok, so it doesn't sound very much like a lager in the conventional sense of the word, but having just read the description, would you really want it any different?
Cherry, vanilla and chocolate is a tried and tested combination. Gâteaus are crowd pleasers, and the kind of cake that makes a statement of decadence; perfect for a celebration. We are however a brewery, not a patisserie, so rather than using ganache, cream and fruit, we evoke them in the way we know best: beer form.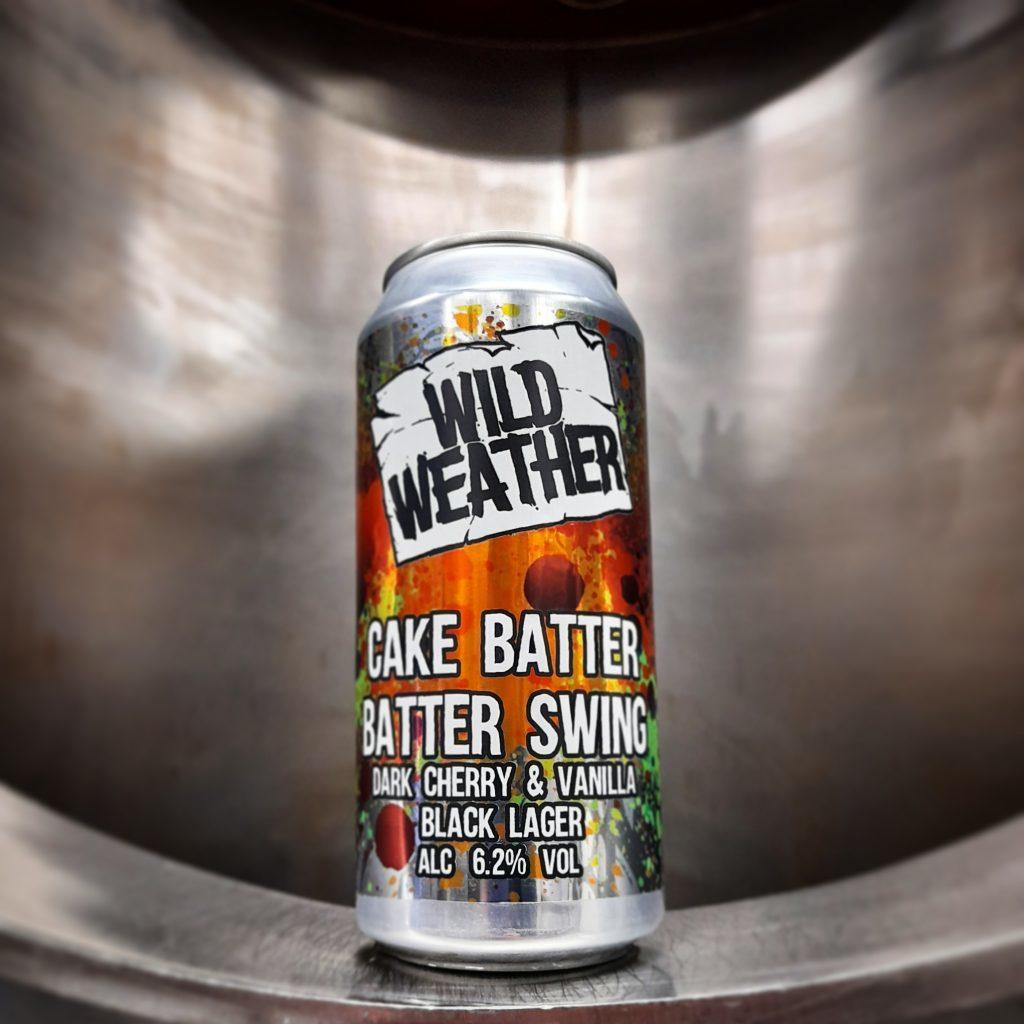 Cake Batter Batter Swing is therefore our centre-piece celebration cake beer to be released as we welcome you all back to The Weather Station – our brewery taproom in Reading – on Thursday 20th May. This brand new beer will feature alongside many of our favourites on opening day such as John Peel, Cephalopod and our new core range Helles Lager, Hath No Fury.
We fermented Cake Batter Batter Swing on lager yeast at a cool 10°C, and gradually raised the temperature towards the end to help clean up the flavour and complete the fermentation. The beer was conditioned on dark cherry pureé, leaving a faint red/purple tinge to the head and lacing. It was then dosed with Madagascan vanilla just before packaging into keg and can.
The chocolate component of the flavour comes from tipping the balance of malt in favour of Weyermann Chocolate Rye, reducing roastiness from the crystal and black malts that were in the Bernard Black recipe.
As with all of our lagers, it then had an appropriate cold maturation stage ('lagering') at close to 0°C, taking as long as was required to reach the point where we are satisfied.
Here at Wild Weather, we have an open door policy for staff to suggest beer ideas and names, and it is fair to say we have at least one or two members of the team with quite vivid imaginations! Through the whirlwind of eye-watering puns and fantastical flavour combinations, the brewhouse team navigate the design and production, putting the nuts and bolts together and turning these ideas into real-life beers. This time, the credit goes to Iain for Cake Batter Batter Swing . We chatted with him to get the scoop on what possessed him to put forward a dark cherry and vanilla black lager…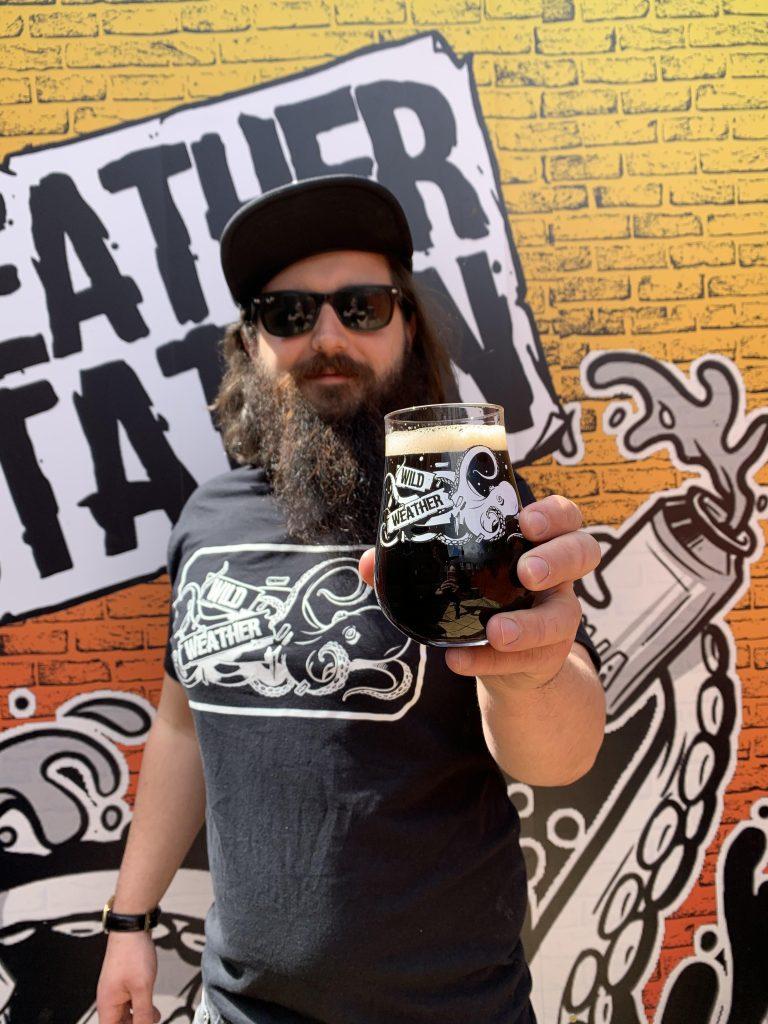 Q:What was the inspiration behind the beer?
A: "I've always been a big fan of Kasteel Rouge and Budvar Cherry. I like the sweet cakey-ness of them and knew that we could do a good black lager after Bernard Black. JD and I got together and chatted about how the grain bill from Bernard might be adjusted to fit with cherries and vanilla; pushing the chocolate, biscuit and sweeter parts of it and turning down the roastiness."
Q: Where did the name come from?
A: "Well, I wanted it to taste of cake batter. I sat at home and thought to myself, 'cake… batter… hmmm. Cake batter… batter…'. Without warning my brain auto-completed the phrase to 'cake batter batter, swing batter batter…'"
I had only recently re-watched Mighty Ducks, but to be fair, there isn't really a time in my life where I haven't recently re-watched Mighty Ducks. It was bound to happen."
Q: Are you happy with how the end product has turned out? Where will you be enjoying it?
A: "I think it's bloody delicious! It's turned out exactly as I had hoped. As for the drinking, I will hopefully be enjoying it in a pub FAR, FAR AWAY from my house given the last year!!"