A brand new cask-only beer from Wild Weather is on the horizon. Bright, pale and sessionable with a lingering citrus and pine hop character, Calleva will be the perfect counterpart in our cask range to Sleepy Joe's, our popular 4.2% Best Bitter.
'West Coast Blonde' is something of an amalgam of two styles really, so we'll look at just 'Blonde Ale' first as we begin to describe Calleva.
A 'Blonde Ale' is defined usually as a pale, straw coloured beer that should be bright and clear in the glass. Generally, they have a relatively low presence of malt sweetness in comparison to other styles of pale beers (for example, IPAs and English Golden Ales) and a low to medium body with an emphasis on a crisp finish. It sounds a lot like a lager doesn't it?
In many ways, blonde ales are the ale equivalent to a lager, with little to no interference from yeast esters and a mild hop presence. Here, just as with lagers, the focus is on drinkability; beers that really are designed for enjoyment over the course of a few pints, rather than samples and small measures. It is repeatability and satisfaction, over intensity and impact.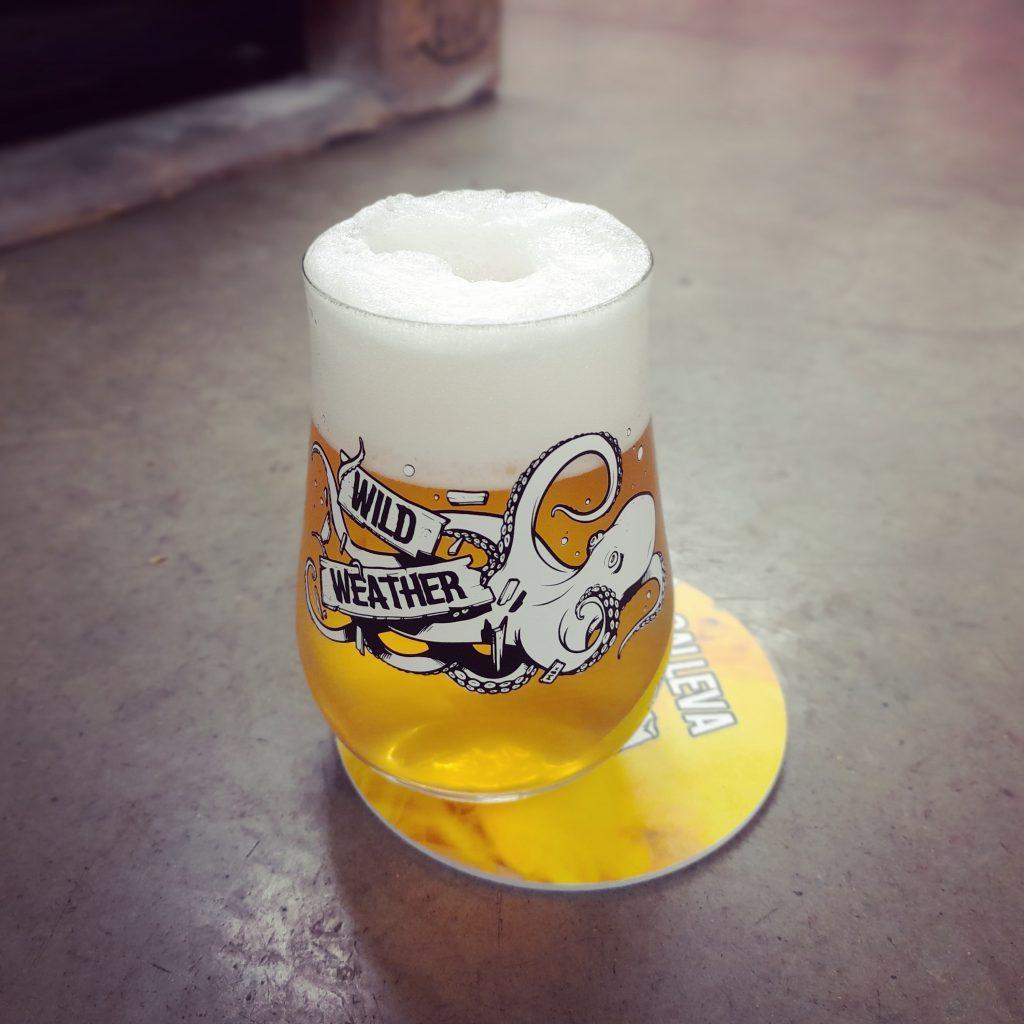 In a typical blonde ale, hop aroma and flavour should also take a back seat, but this is where we've used a little artistic licence to modify Calleva to suit our own tastes.
Although by no means dominant in the overall profile, Calleva has Simcoe and Ekuanot running through it; US hop varieties known for their citrus, pine and strawberry characteristics. Both of these varieties can be used to great effect in heavy-hitting West Coast IPAs, but we've left both large bittering additions and dry hopping out of the schedule this time, choosing to focus on a controlled quantity of first wort hops (hops that are added before the wort has begun to boil, as it rises in temperature) and mostly late and whirlpool additions at 80 degrees and below. The latter supresses bitterness extraction and prevents some of the volatile hop notes from disappearing up the chimney.
Drinkability is paramount here, and Calleva, as a result of this more refined and considered treatment, retains an element of West Coast IPA style with a smooth bitterness and some welcome hoppy character typical of the varieties used, but is still ultimately a blonde ale with a bit of flair, rather than a paler form of West Coast IPA.
Too often we see disparity between 'craft beer drinkers' and seekers of more traditional styles. It almost feels like an 'us and them' approach sometimes. We don't believe in this at Wild Weather, and stick to our line that if the beer is well made, tastes great and is looked after properly, then all styles deserve equal merit and respect. Our taproom in Reading, The Weather Station, proudly offers three cask beers of excellent cellar quality on hand pull, and always serves our Best Bitter in top condition. Calleva will, in the coming days and weeks, make a regular appearance on this lineup, and with winter quickly approaching, we can't wait to sit around their log burner with a few pints of great cask.
What's in a name?: Calleva

Here at Wild Weather, we're producing a few more traditional styles for cask lately, and one often finds an unwritten rule with these beers that they come with some kind of provenance in the name. Wherever you go in the UK, you'll find breweries proudly attaching the name of their town or city to their bitters, pales and stouts.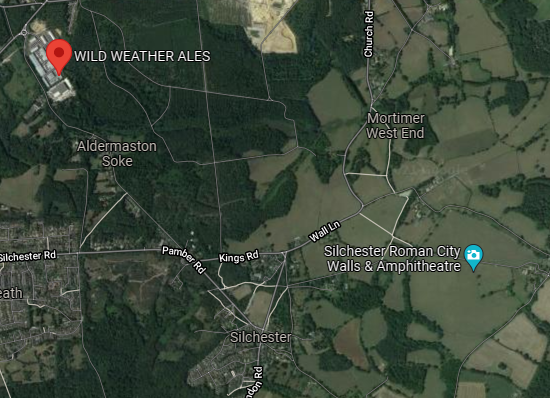 Our brewery is uniquely placed just over a mile North East from a site of massive historical importance – Calleva Atrebatum – otherwise known as the Silchester Roman City. Complete with a perimeter wall, large gated entrances and it's own exterior amphitheatre (the foundations of which all still stand), it commanded a key position throughout Celtic and subsequently, Romano-British history.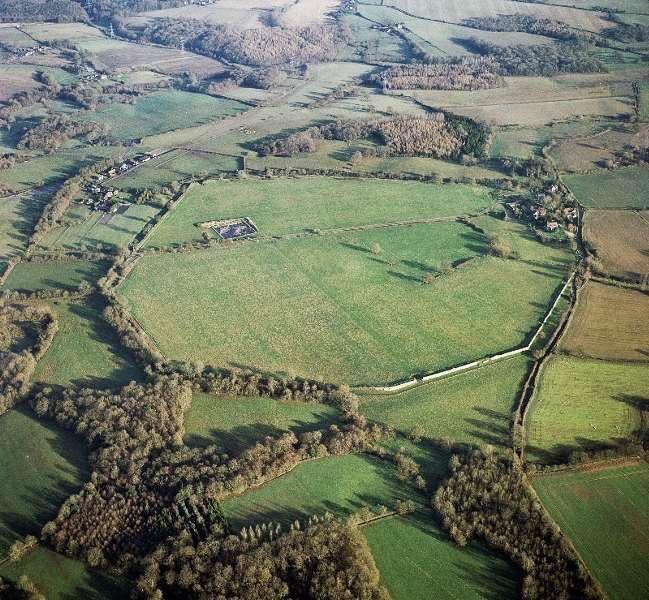 Before Roman occupation, it was (unusually for this kind of site) occupied by native Britons in the Iron Age. Calleva Atrebatum is actually a surviving Celtic word for 'wooded place', with the Roman town ultimately built on top of the original site. The modern-day town of Silchester is built a few miles west of Calleva, meaning that the Roman town lies, with the exception of the natural erosion of time, mostly undisturbed. As a result of it's rich history, some incredible findings and artefacts have been discovered in and around Calleva, one of the most notable being 'The Silchester Eagle' – a bronze casting dating back to the 1st or 2nd century CE now on display in Reading Museum.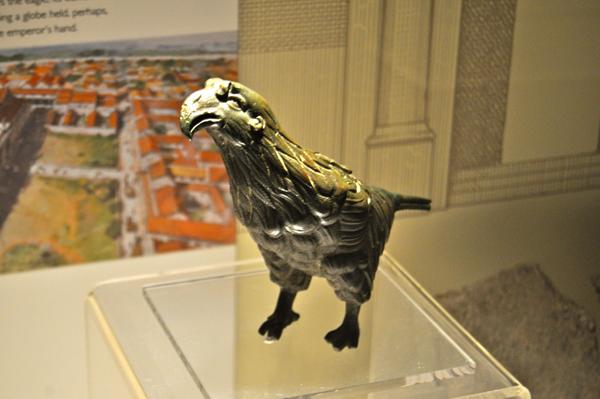 With all this said, calling our new cask-only West Coast Blonde 'Calleva', is just a respectful nod to that unwritten rule of attaching provenance to traditional beer names. We think it suits it really nicely, and above all, we hope you enjoy the beer when it is released next week.