Cephalopod has been a long time in the making.
Let's go back to 2012. I was fortunate enough to live in a house with five of my best friends; all of which were into home brewing, three of which (including myself) would go on to work professionally as brewers. There was almost always something bubbling away in the cupboard, and it was a true melting pot of what we could now call 'collaborations'. Over the years we brewed everything from ginger stouts, imperial orange IPA, chilli chocolate porter, elderflower session IPA, and of course, my first foraged spruce tip pale.
As was standard, we had a party where all the beer was brewed in-house. The 8% heather honey 'mild' went down faster than all the session beers we put on that night, and we stared at each other with wide eyes; feeling like we'd struck gold. Right there and then I knew the recipe had potential, but it was rough around the edges – like a gemstone that just needed polishing. Moments like this are hard to re-capture, and in all honesty, they never really can be. The release of this beer will not be a re-brew of an old recipe, but a gradual redevelopment and tuning up that has been almost 8 years in the making.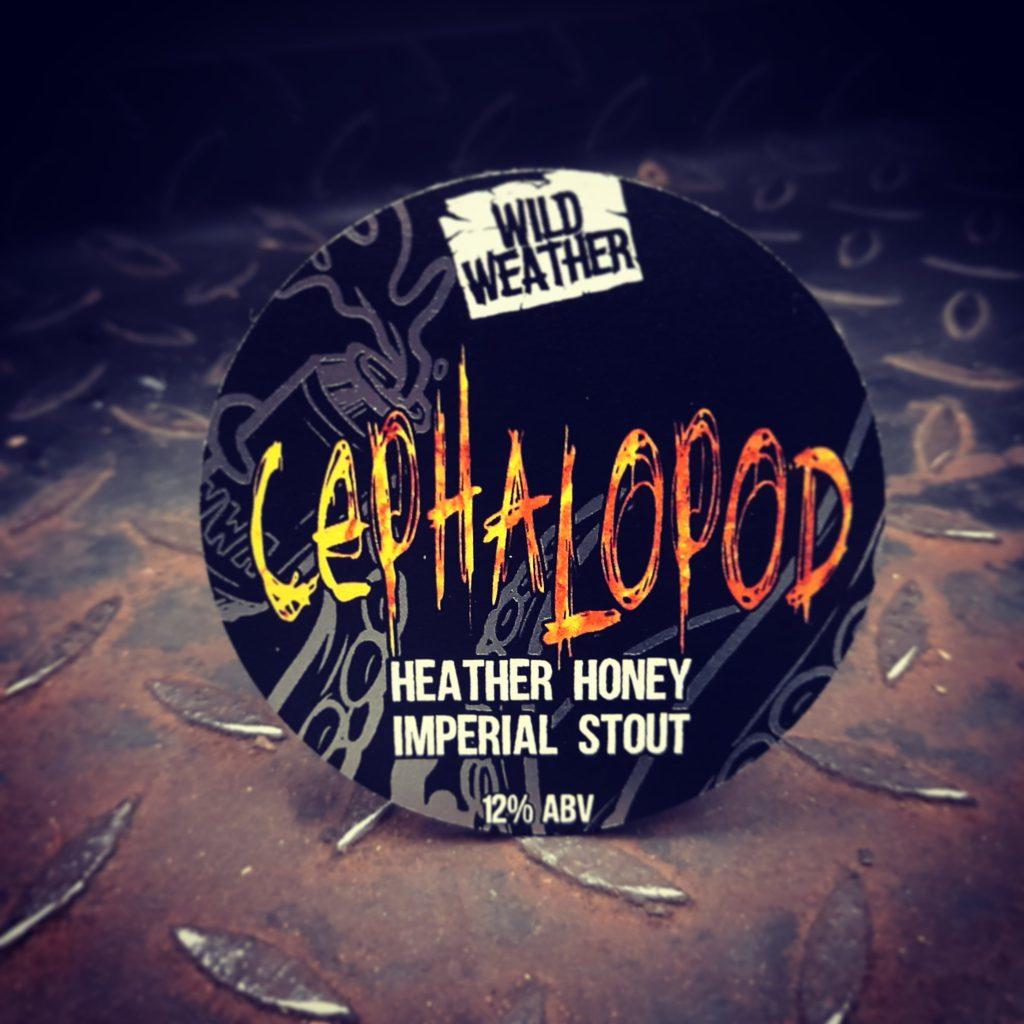 Eventually, that polishing would begin as I found myself working as an assistant brewer at Wild Weather in 2018. We were given the opportunity to brew a pilot batch for limited bottles only at BrewDog Angel, as part of their 'Live Brewing' promotion. I put forward a revised version of this beer which we brewed as a 20L batch. It was touching 10%, had plenty of honey character throughout, but was very sweet. Once again, a little rough around the edges, but less so than before. In any case, the touch paper was lit. It would smoulder for almost 3 years until Mike and I revisited the possibility of a commercial batch.
Cut to 2021, and I've been Head Brewer at Wild Weather for 2 years. Mike gave me the nod, and we both understood that it was time to properly polish that stone.
The first step was sourcing the honey. This recipe hinges on the highest quality, raw heather honey that money can buy. It is the life and soul of this stout; the grain bill just carries it reverently into your mouth, wrapping around this precious ingredient like a malt chocolate shell.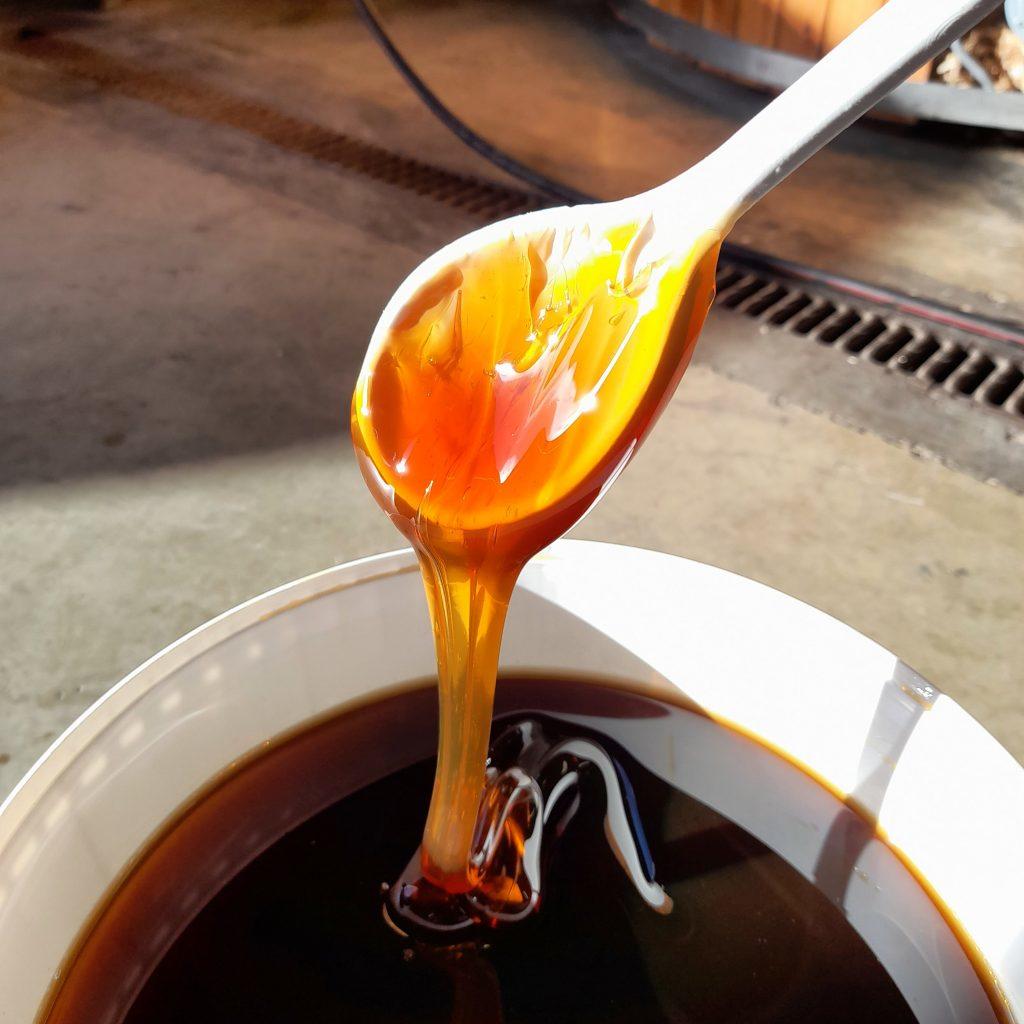 Store bought honey just doesn't cut it – so much of what we buy in the shops is liquored back with sweeteners, syrups and colourings. As a result, these cheap honeys are highly fermentable; they are predominantly made of simple sugars easily broken down by yeast. With a higher quality honey, the sugar profile is more complex, so more of the original character remains post-fermentation. We'll talk more about our sourcing of the raw, unpasteurised honey in part 2 of this blog, and we'll bring in Stefan, our supplier from Bee Mercy to enlighten you.
With most of our staff on furlough, the brew day felt like staring down the barrel of a loaded gun. Considering the fact we were only brewing a half-size batch, the ominous weight of grain alone was enough to make me quake in my yellow wellies. The steam from the mash made by beard turn into an afro that day; it wasn't a great look.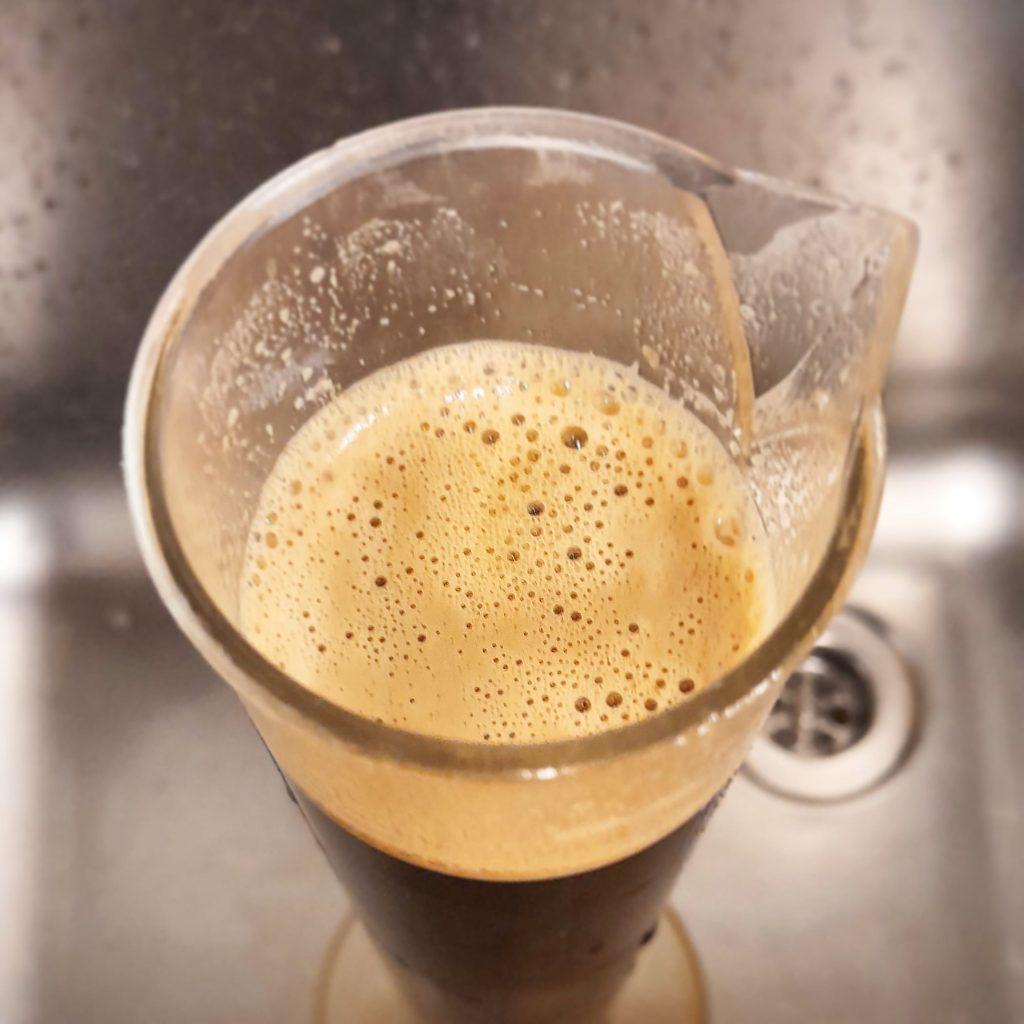 The honey was laboriously incorporated into the end stages of the boil – it had to be both mixed completely with the wort, but crucially, exposed to a high enough temperature as to negate any risk of wild yeast surviving the process. Raw honey is exactly that – raw. It carries with it a microcosm of all manner of beasties; a full spectrum of pollens, yeasts and microbes that paint a biological, technicolour tapestry of the surroundings from where the honey originated. Sadly, this all must die; wiping the slate clean for our yeast to do its job unimpeded, but not at the expense of the more delicate qualities of the honey: this must remain and we ensure this happens by not over-exposing it to heat.
As far as fermentation goes, I would not usually use a strain like Nottingham for stouts; it is terrifically attenuative, usually leaving beers very dry. In Cephalopod, the raw honey leaves such a lot of unfermentable sugars behind that must be counter-balanced. The final gravity belies the capability of Nottingham yeast strains – so much of what remains is just natural and complex, long-chain sugar from the honey.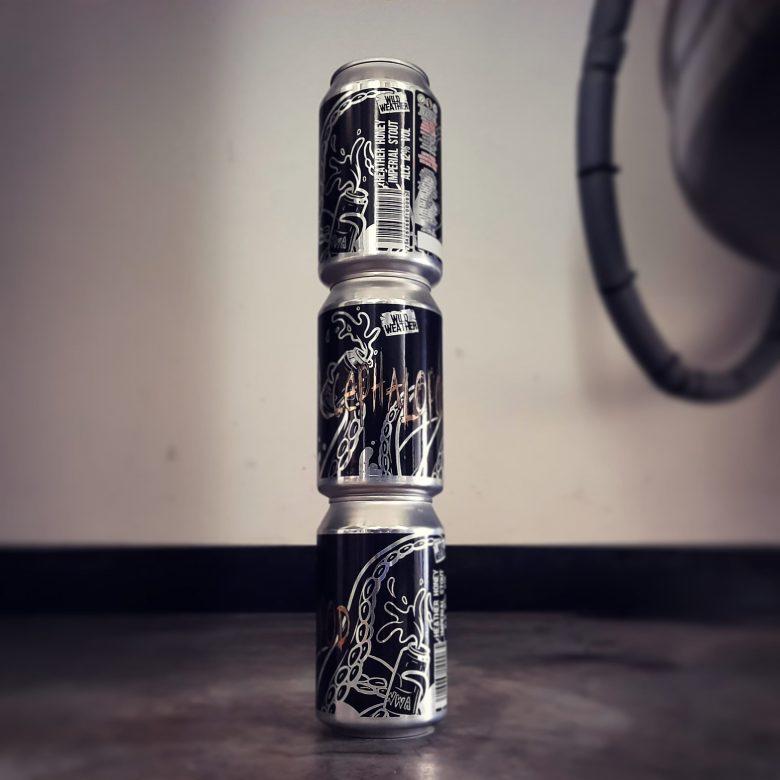 By the same token, the malt bill had to be quite carefully considered. By no means basic, it contains 7 malts (Maris Otter, Flaked Oats, Munich, Chocolate Rye, Black Patent, Dark Crystal, Brown), but dialled back to such an extent that they are left as 'backing singers', rather than front and centre. These malts were chosen to compliment the honey: body and richness from the oats and Munich, smooth milk chocolate from the Chocolate Rye (my favourite dark malt), with a touch of caramel and nut from the Crystal and Brown.
Part 2 of this blog will follow release of the beer, and will look at the beer itself in talk with our esteemed honey supplier, Stefan from Bee Mercy.