Born from the same lightly soured base beer every time, each of our Damn Dead Sours range shines the spotlight on a different fruit… or in this case… a vegetable. With added lactose sugar to build back some sweetness into an initially dry beer, all of our Damn Dead Sours are clean-tasting, funk free and refreshing. Not only do they make fantastic palate cleansers if you're having a night on the beers, they are the also the perfect 'gateway' or 'entry-level' for the curious drinker looking to dip their toes into the world of sours.
Let's first address the elephant (or cucumber) in the room. Yes, we agree, cucumber is not the most obvious choice as a beer ingredient. But hold on, is it too much of a leap of faith to compare it to the quite normal act of putting cucumber in water? Or in gins? We gladly take that very leap every time we brew Damn Dead Cucumber.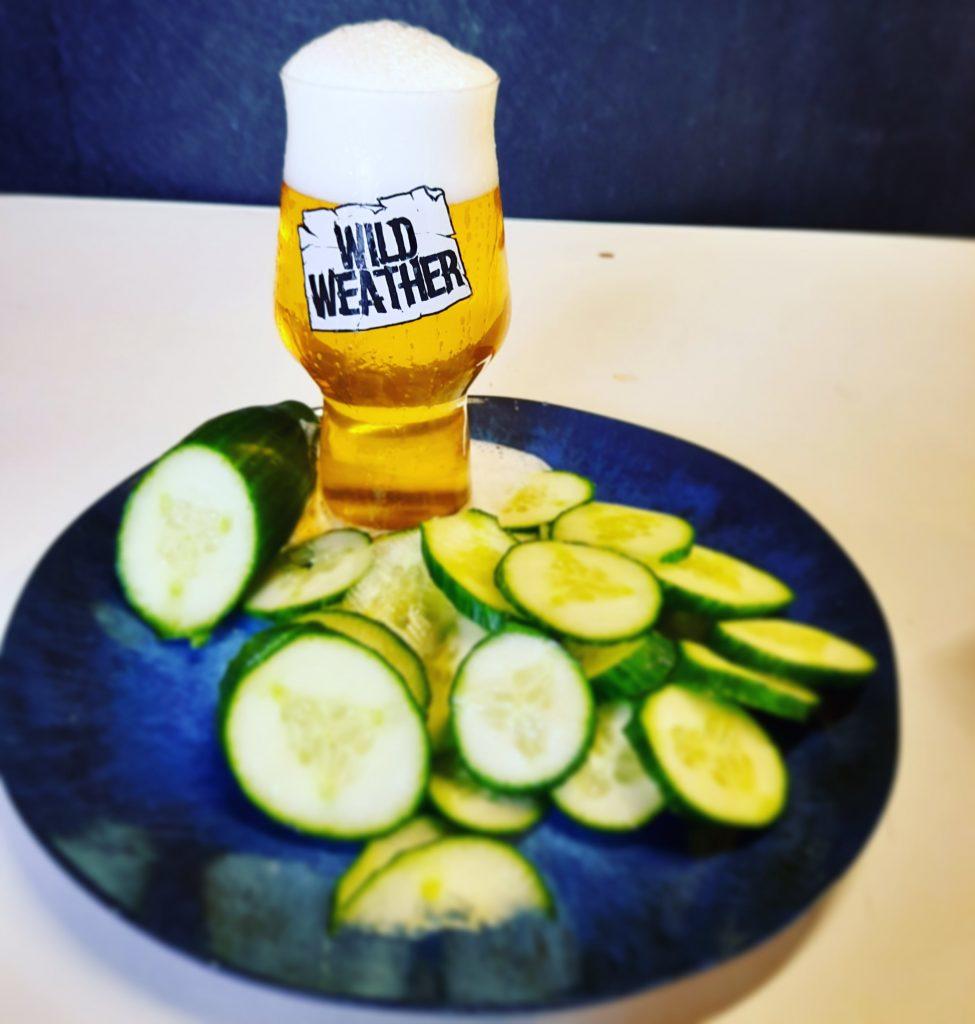 The one surprising thing about cucumber is that it is both subtle, and distinctive. I don't think anyone would argue that it is a particularly strong flavour, but it is very recognisable.
Over the years, we've had plenty of odd looks from our vegetable delivery company. You can see the cogs turning and their eyes darting about the place as they unload tray after tray of fresh cucumbers into a building that doesn't appear to have any good reason for buying them. I always tell the driver that we just love cucumbers – that certainly doesn't ease his confusion as he tries to figure out if I'm being serious.
We've even had customers in pre-COVID days coming in for growler refills, peering intently at us sending cucumber after cucumber to their deaths through the grater function on a food processor. While he was waiting, the chap said, "What are all these for then?", to which we replied nonchalantly, "They're going into a beer". A few minutes passed as his growlers were being filled and he chose some cans from the fridge; the food processor merrily whirring away and the smell of cucumber filling the air. On his way out he turned back around, had another look, and said, "…are they actually?"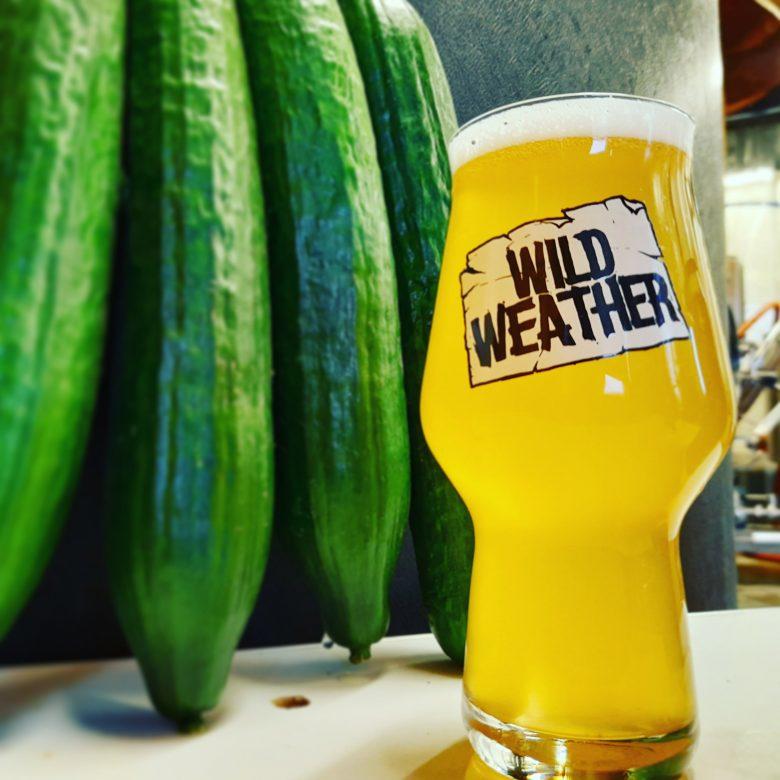 Freshly grated cucumber is the only way to go for this Damn Dead Sour. No amount of pre-chopped, frozen or otherwise will come close to that fresh flavour. We talk in many units of measurement here in the brewery; ml/L… g/L… the list goes on. Cucumbers per brewers barrel (Cu/Bbl) is probably one of the weirder ones, but as a beer it's definitely my personal favourite of the Damn Dead range.
* Bonus Material* – Damn Dead Cucumber Gin Cocktail Recipe
In 2019 as part of Craft Theory's Fringe Events, Wild Weather joined forces with Pol Bellver (one of Reading's very own cocktail masters, and at the time manager of the Fisherman's Cottage) for a one of a kind collaboration.
A tap takeover went ahead alongside a cocktail menu of Pol and Iain's creation, made using our beers. One of the stand-out stars of the night was the Damn Dead Cucumber Gin Cocktail. Loaded up with fresh garnish and served in a globe, this mojito-inspired beer and spirit combo took the refreshment aspect of Damn Dead Cucumber to the next level.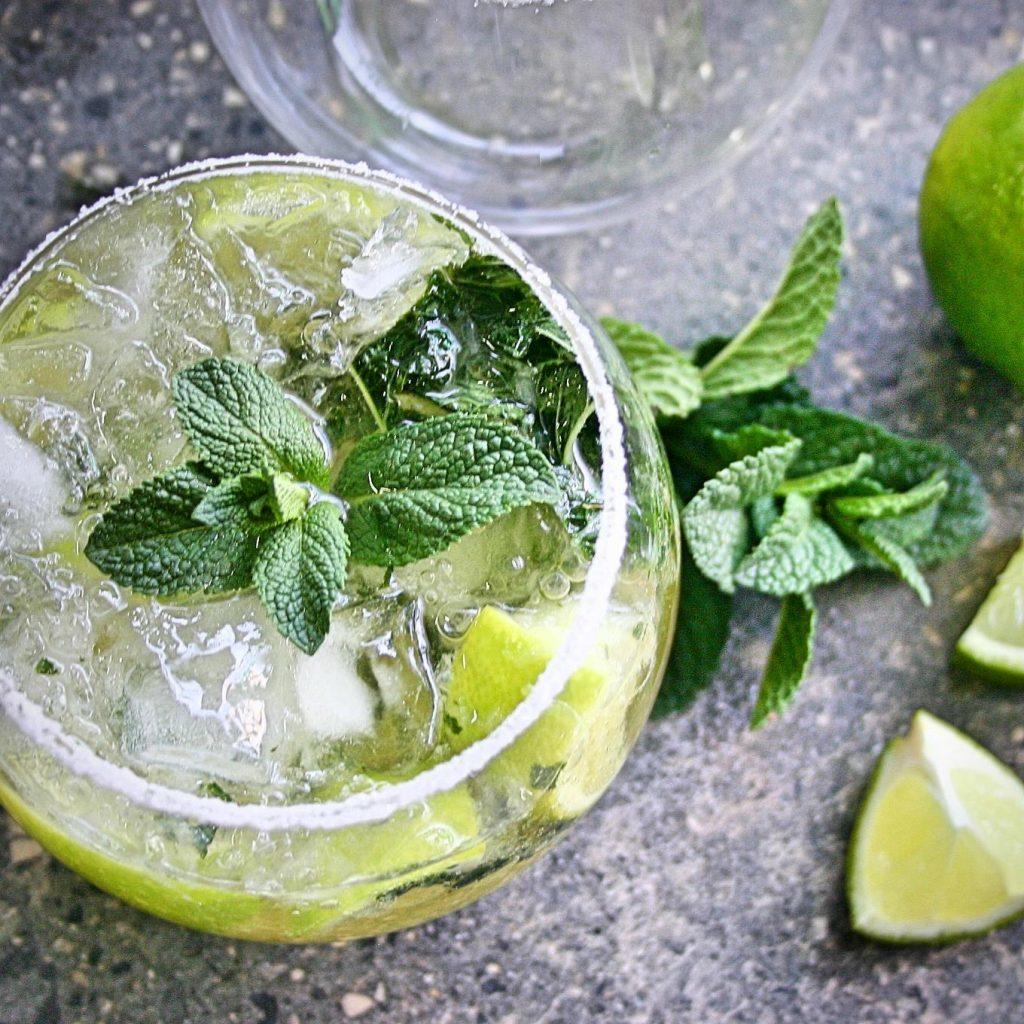 Why not try it out for yourself? We got back in touch with Pol who was kind enough to share the recipe for this blog:
(To be served in a gin balloon glass)
Ice
20ml sugar syrup
25ml lime juice
25ml Hendricks Gin
125ml Damn Dead Cucumber
Garnished with mint sprig, lime wedge and cucumber slices