Soft… pillowy… juicy… the world of IPA has happily expanded in recent years to include such words. West Coast IPA is none of these things. It chews up those words and eats them for breakfast. Aggression. Bite. Bitterness. That's more like it.
Don't Act Like You're Not Impressed, our 6.7%West Coast IPA, is a throwback to a time where hard-hitting American IPAs were the shining star of the craft beer movement. Of course, since then, their softer and more tropically-inclined New England cousins have stolen the limelight, and that's ok. We like those beers a lot, but from time to time you just need a beer that's going to shake you about a bit.
The title? It's a line lifted from the 2004 film 'Anchorman', set on the US West Coast, in San Diego. If you get it, you get it. For those of you who don't, let's just say the main character suffers … how do I phrase this… a kind of 'personal embarrassment' in the workplace and unsuccessfully tries to 'style it out'. We had a great day laughing and joking with Nic Donald (ex-Laine Brewery, now Simply Hops) during the first brew of this back in 2018, and as always, some of that humour bleeds into the beer name. We wouldn't have it any other way.
Hopping schedules can be pushed and pulled in many directions when brewing IPAs. While New England styles focus heavily on dry hop additions in FV, West Coast IPA has always favoured shifting the bulk of additions back to what is known as 'the hot side' of the process.
By adding hops pre-boil (as the temperature in the kettle is rising), during the boil for various lengths of time, and during the transfer to FV (via whirlpool or similar), a more comprehensive extraction occurs. Not only is bitterness more readily extracted this way, but also the more persistent and aggressive side of hop flavour. The pithiness of citrus peel, the tang of pineapple and the earthier, greener tones of pine are all hop characteristics that we look to highlight in Don't Act Like You're Not Impressed by stacking large amounts of US Citra and Simcoe throughout this beer. That's not to say that we don't dry hop this beer too, but that's more the icing on an already well formed cake, simply adding some lighter, fruity top notes to the beer.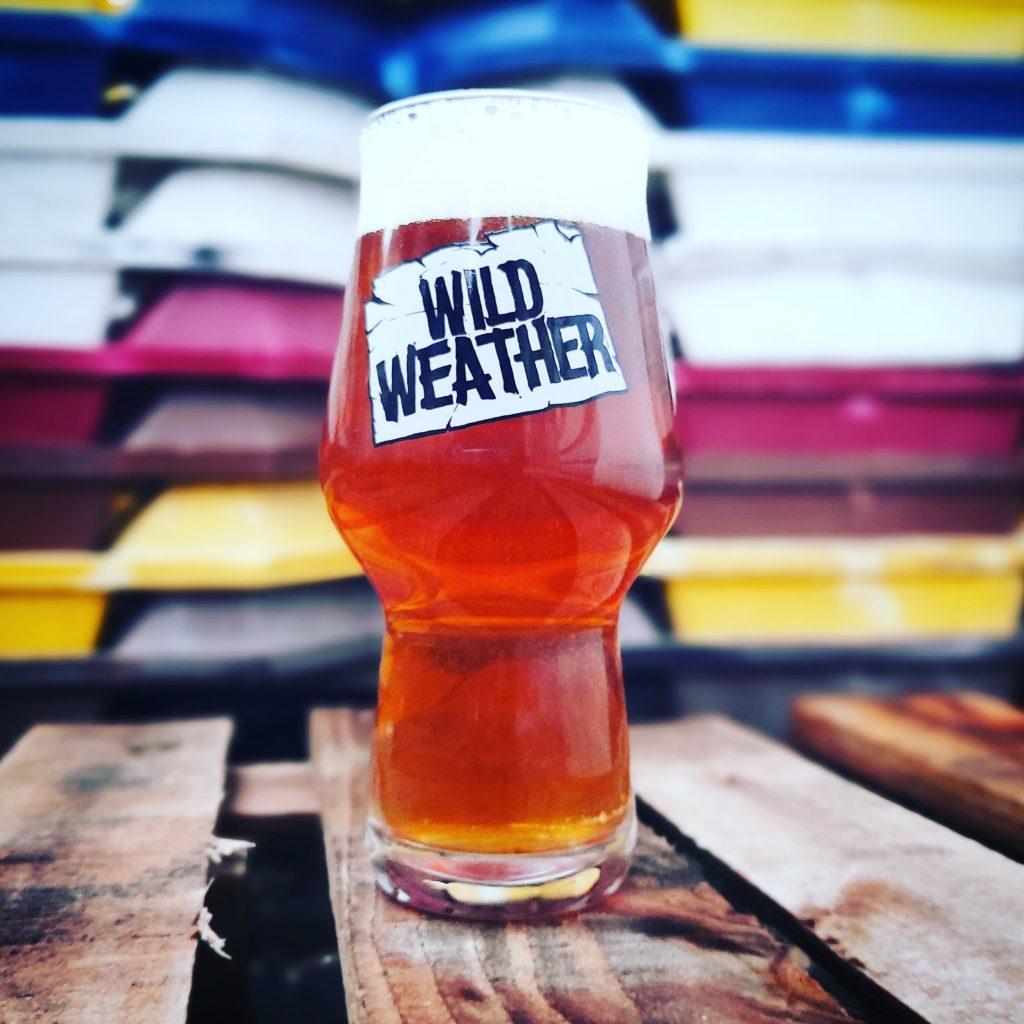 With increased bitterness, comes the issue of balance. In some cases, unbalanced beers that heavily lean on a particular ingredient can be very pleasant and exciting, but ultimately and despite their 5 – 8% strength range, West Coast IPAs must be repeatable beers – something you'd want to drink more than one of. The bitter component of the flavour profile must be lingering and inviting, not too harsh as to be a slow mover in the glass. The sign of a good West Coast? You look down into your glass and you realise that 7% beer you just bought has mysteriously evaporated. Whoops. Better go back to the bar.
In search of this elusive 'drinkability', many West Coast IPAs make use of a small amount of crystal malt in the grist to build in some sweetness – these are malts that have been kilned whilst still slightly wet, causing the sugars to crystallise and turn a glossy brown colour. They come in a wide range of depths of colour and intensity, and impart flavours of caramel, treacle and to my palate, the burnt raisins on the bottom of an oatmeal cookie.
Don't Act Like You're Not Impressed uses a both a mid-range (150EBC) and a darker variety (450EBC) of crystal malt in a small quantity. Together, they add the necessary depth and complexity to the recipe and produce an attractive amber/ burnt orange colour in the final beer.
It is by re-introducing an appropriate level of sweetness to the base beer that this crucial 'drinkability' balance can be restored. Not only does a fuller malt profile provide more of a platform for harder-hitting hop notes, but it fills the mouth; aiding the impression of body and substance; only for that pithy bitterness to sweep in and wipe the palate clean, ready for the next sip.