Full of Beans is a beer we have been brewing consistently for a long time now, but when a rebrand appeared on the horizon, it seemed the perfect opportunity to reassess and update the recipe itself.
At its heart, this is a lactose-free 'sweet stout'. You'd be be forgiven for thinking there had been some unfermentable sugar chucked in along the way, but it's actually just an illusion. For a start, the base beer itself is a complex beast, and notably lacking in burnt caramel notes from crystal malts and the more bitter and roasted qualities of black malts.
Not a lot of people realise that specialty roasted rye malts are the star of the show here. In their usual form, they can impart lightly spiced notes akin to ginger, cinnamon or galangal, but when roasted this quality softens, giving way to a deep and rich chocolate note. It reminds me of letting a square of 70% cocoa chocolate melt on your tongue. I suppose the same thing happens to spices when they're cooked. A gingerbread man made with fiery, raw ginger wouldn't be nearly as nice as it's dried and baked counterpart!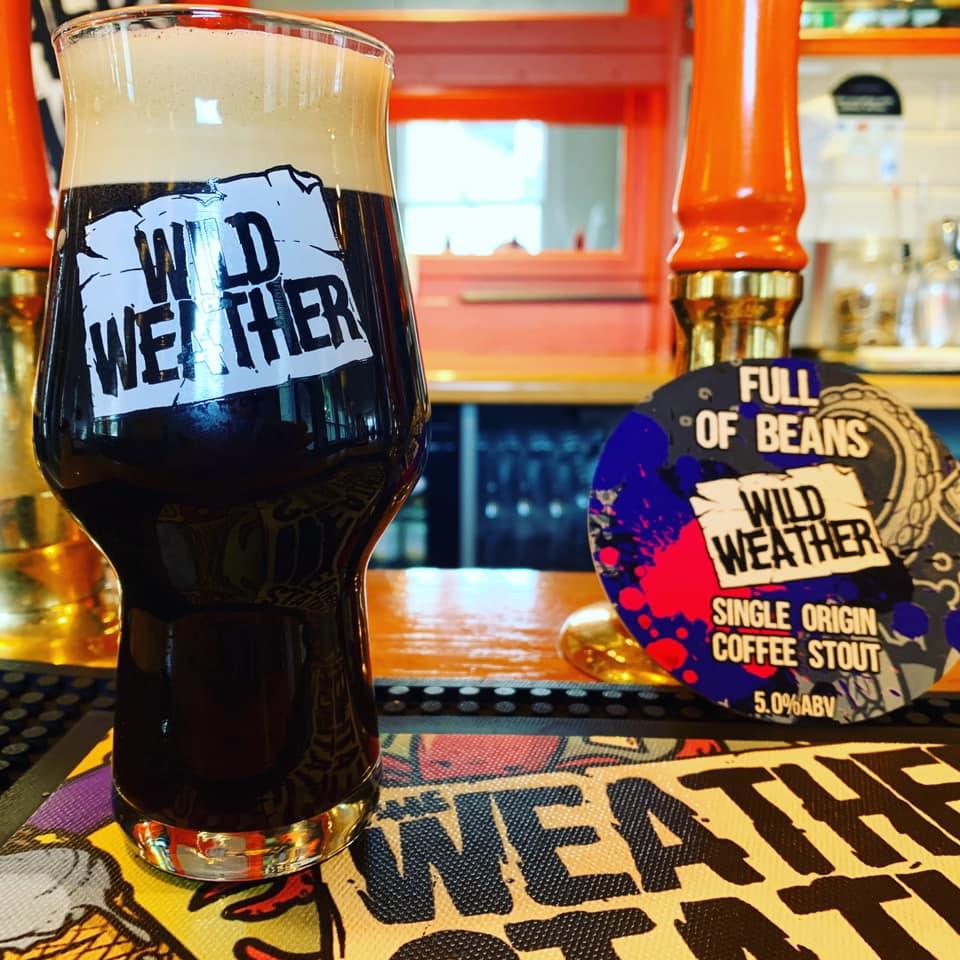 While roasted malts are often the most impactful and characteristic elements of stouts in general, an informed choice on base malt makes a big difference. Simpsons Golden Promise is utilised here, selected for its slightly sweeter, more toffee-like finish when compared with 'breadier' varieties such as Maris Otter.
Fermentation is led by a quite poorly attenuating ESB strain, and restricted in temperature slightly to suppress the production of strong-tasting fruit esters. When all is said and done, we're left with a base beer somewhere between a malted milk biscuit and a strong cup of cocoa… the ideal canvas for allowing a carefully chosen coffee to shine. It's somehow both full in body, but empty of noise. Think of it like a tight support band for a top musician. You want them to compliment the solo artist with harmonies and bass tones – not all wailing away on endless guitar solos.
Finally, the coffee. This year we have focused on pushing the quality of our raw ingredients, and our search took us to Yurtesh at Lincoln Coffee Roasters in Twyford. Just as with hop selection in IPAs, it was important to reach an agreement on which growing region and variety would work the best for our stout. Lincoln Coffee Roasters offer an array of single origin, direct trade beans, so we had our work cut out.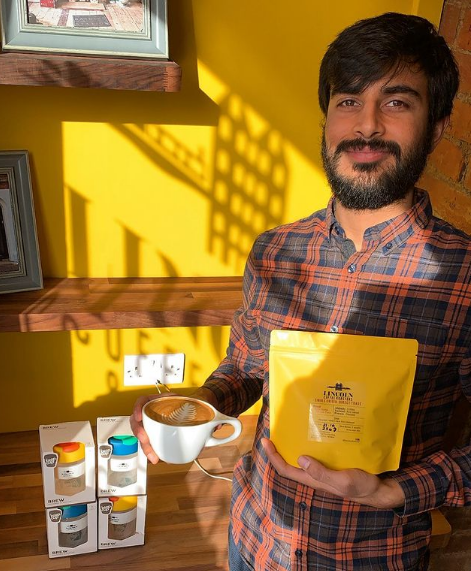 Coffees were brewed, beers were sampled and notes were compared… I settled on Brazil, Minas Gerias. The particular lot we chose was rich, aromatic and nutty and had a sweet finish. Freshly roasted and ground, the barrel it arrived in filled the air with an invigorating aroma.
It is exactly that quality we look to amplify in Full of Beans. Although coffee is typically brewed hot, we want to preserve and showcase that fresh character in much the same way that dry hops are used to lift the tropical aromas that would otherwise be lost up the chimney in a hot process.
We pride ourselves on streamlining this arrangement to get the results we want. Yurtesh gets the nod to start roasting for us on the same day the beer goes into tank. By the time the fermentation is done, the coffee has been rested and sealed into a barrel. It is ground at the brewery, and minutes later it is being carefully infused into the cold beer – there is no chance for any volatile aroma compound that fancies its chances as an escape artist.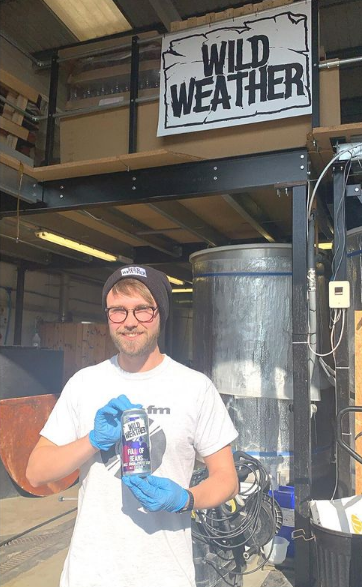 Full of Beans is available year round, but has the occasional spin-off or imperial strength special, so watch out on social media for announcements.