There is an awful lot to complain about when reflecting on 2020. Where do we even begin? The ongoing pandemic has chucked the whole world sideways and continues to invade every aspect of our lives, so it is hardly a surprise that the easy choice is to tell a negative story and share with everyone about how hard it's been.
We're not going to do that.
In this blog entry looking back through 2020 at Wild Weather, you'll only find good news. Even when things have looked pretty bleak, you'll find at least a positive spin. If you're looking for the latest on how the world of beer and brewing has been basically throttled to death by COVID-19, feel free to check out someone else's article.
Resilience
January to March was brilliant at Wild Weather. The tanks were brimming with beer and the place was a hive of activity as we geared up to fulfill some massive export orders, all whilst keeping fresh beer flowing locally and further afield. Building on the success and popularity of 'Norway to Hell', our Kveik IPA collaboration with Black Iris, we had the boys from New Lion join us to brew an 8% Kveik DIPA titled 'A Rawr Deal'. Yep, it's a shameless lion pun, and we weren't sorry.
Barely a month later, the Wild Weather team were stood outside the brewery 2 metres apart from one another, for an emergency meeting. Mike, (Director and Captain of the ship) solemnly sent us home for our own safety as the first lockdown began. In my final act at the brewery, I drain poured a full fermenter of 'A Rawr Deal'.
As painful as it was, I'm happy we stood by our principles and got rid of a beer that would have suffered in self isolation. It would have been at its glorious best when drunk fresh off the line, and when all our advance orders fizzled away as our stockists battened down the hatches, we realised we had no way of shifting that volume of beer in the necessary timeframe.
Looking back, we made a difficult, but correct decision under pressure; maintaining our integrity when the easy choice would have been to let it slide. It is good news that when this eventually gets rebrewed, you'll get it in top condition, totally bursting with tropical aroma.
Both Mike and Karen, as directors of the company, did not have the relative luxury of being at home for a few months. Needless to say we would all have preferred to be in work than stuck at home, but somebody had to hold the fort and package the remaining beer in tank. Online orders for cans, mini-kegs and bag in box flowed in from our housebound customers, and the beer flowed back out of the building as Mike fulfilled them. Karen looked after the Wild Weather team by tirelessly studying what the government was offering, ensuring that furlough application was timely. For everyone on the payroll and especially those of us that depend on our incomes, we were not left in the cold.
One by one we returned from furlough as the situation became clearer and restrictions relaxed; each of us putting in the hours to make sure we kept our heads above the water. Every one of us pulled together to make it work, and we continue to do so as we begin a third national lockdown.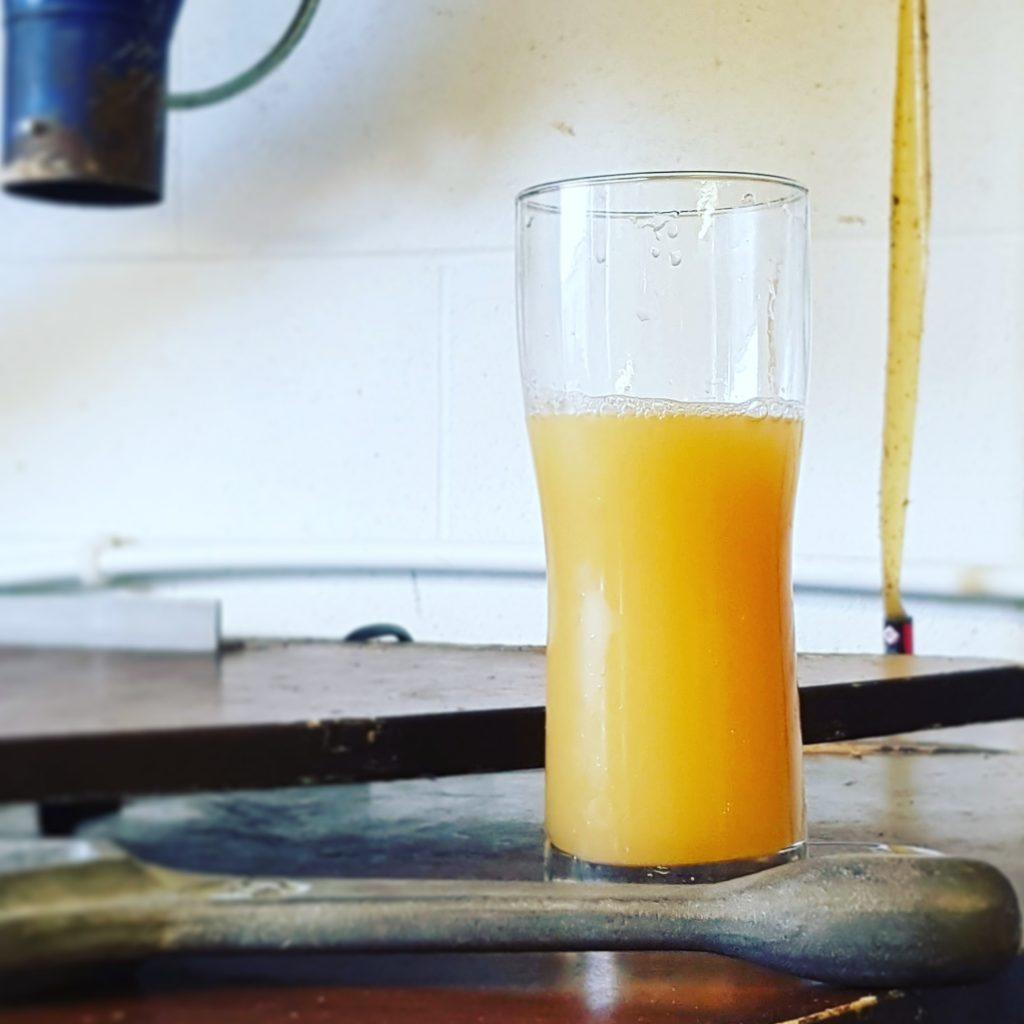 When will the storm finally subside? We're not sure yet. We are however delighted to say that when it does, we WILL still be here. We WILL still be making beer. Our beloved Weather Station WILL re-open. NOBODY in the brewery will have lost their job at Wild Weather as a result of the pandemic. We float into 2021 like survivors on a raft… and land is in sight.
The fact that we are still here alongside the vast majority of our local breweries in Berkshire is something to be celebrated. Reading's finest beer and cheese shop, The Grumpy Goat, has even taken the goat(!) by the horns and expanded into a larger unit in Smelly Alley (Union Street). All of this is a tremendous display of collective resilience against all manner of pressures, and shows that the beer industry is not going down without a fight! Bring it on, 2021!
Re-brand
I'm sure you've all noticed by now that we've dropped the cartoons from our cans. As our beer evolves and improves, so must the brand; we all have to do it from time to time.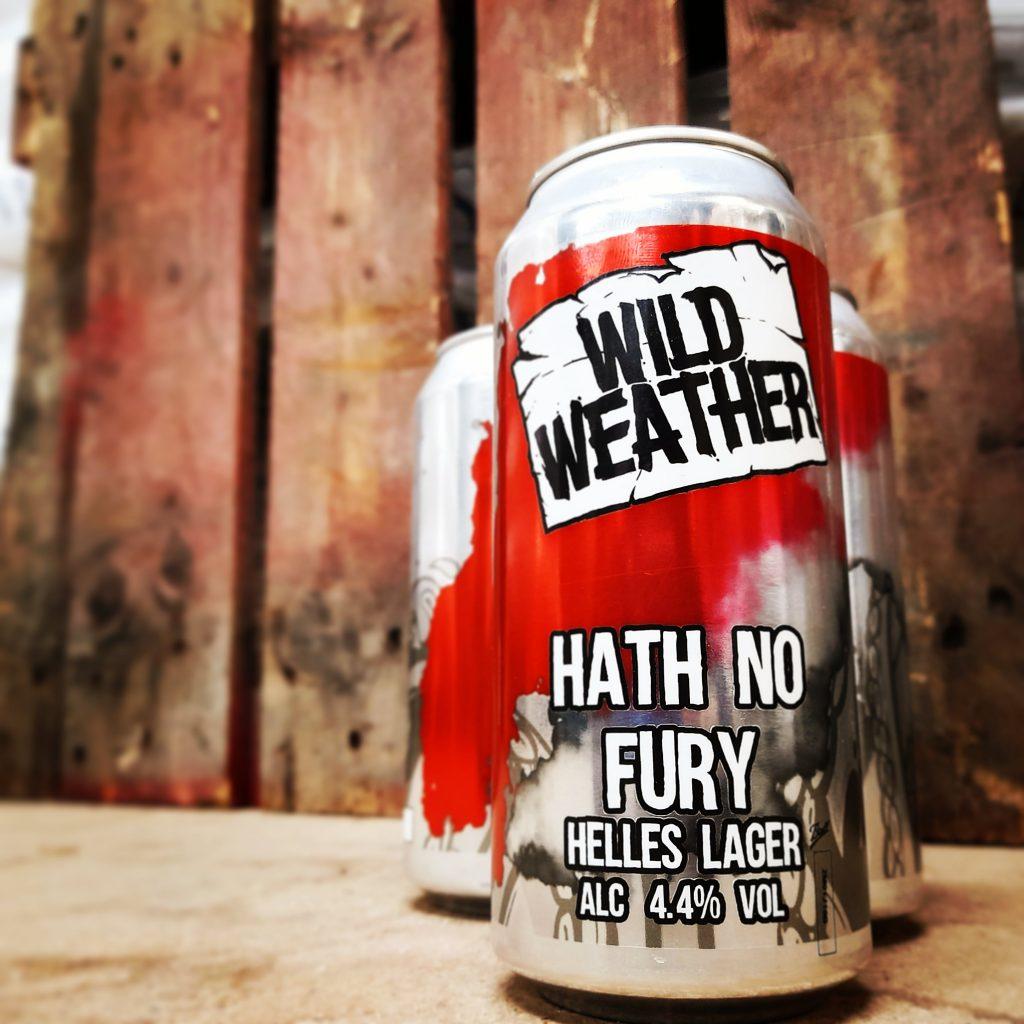 We decided we had outgrown our existing shell, and needed to find a new one. Thanks to Iain's hard work, what we now have is a brand that is cohesive, visually striking and with a common theme running across all products. Our much-loved graphic arts partner, Mark Bell, retains his distinctive stamp on our brand in the form of our tattered flag logo, and the raging tentacles that wrap around every can and box.
Launch of a New Website
Towards the tail end of last year we had a comprehensive redevelopment of our website, our unique online content (you're reading some right now!) and crucially in the run-up to Christmas, our web shop functionality.
We recognise that we're a brewery known primarily for the weird and wonderful (I'm looking at all of you who bought us out of 'Donut Beer'…). We can now offer everything from individual cans, 4 packs and larger mixed cases of your choice, and will offer free shipping to those who spend more than £60. Discount codes will pop up from time to time (for instance, right now: use TRYANUARY for 10% OFF) and we're looking to bring in special deals on new beers, more merch and more glassware in the future.
We are so thankful for both our loyal and our new customers – you have kept us going through some tough times. Cheers to you all!
Launch of a New Person
My wife and I found out about this on the same day that the very first case of COVID-19 was recorded in the UK. This was back when the daily updates were '1 case, 5 cases, 12 cases, 37 cases etc'… compared to the recent daily average of 60,000 or so.
Having a child born in the middle of a global pandemic has not been a picnic, but born he was, and our son Robin is now nearly 3 months old. I am yet to bring him to the brewery to anoint him with holy wort, but that's only because of COVID restrictions.
Yes, it's been a weird one telling some of my colleagues about the news in March, and then not seeing them again until October when he was born… and it may yet get even weirder. I do hope that by the time we can all meet in person again, Robin isn't old enough to introduce himself with a firm handshake.
New Beers: Bananas, Donuts, Coffee and Pears
No, these didn't all go into the same beer! (*makes a note: they probablycould*)
With our rebrand came the launch of one of our most successful beers in Wild Weather history – John Peel – the Banana Milkshake IPA. Some of you went absolutely bananas(!) over this and we sold out in record speed both times we brewed it. We have had plenty of phone calls and emails asking when it is coming back, and the good news is: very soon! Here's some even better news: we have every intention of making it a semi-permanent beer in our range going forwards.
It really is one of my proudest creations as a brewer, and a full write-up will come with its re-release in due course.
Pushing the boat out even further, we also released 'Dude Where's My Donut' – a chocolate covered custard donut white stout… you know, 'traditional beer'.
This one turned a few heads. It was the largest amount of cacao we had ever used in a beer, as well as the largest amount of lactose and vanilla. What we ended up with, was a thick, sweet and sticky mess of a beer that pushed all the donut buttons in your brain, even giving John Peel a run for it's money in terms of speed of sale and overall popularity. Will we brew it again? We're not saying no at the moment.
Some of our core range beers had a bit of an update too, most notably our coffee stout, Full of Beans. In search of the highest quality, local ingredients we teamed up with Yurtesh at Lincoln Coffee Roasters in Twyford to bring you the new 'Single Origin' version. This beer has stepped up it's game, singing with freshly roasted and direct trade Brazilian coffee.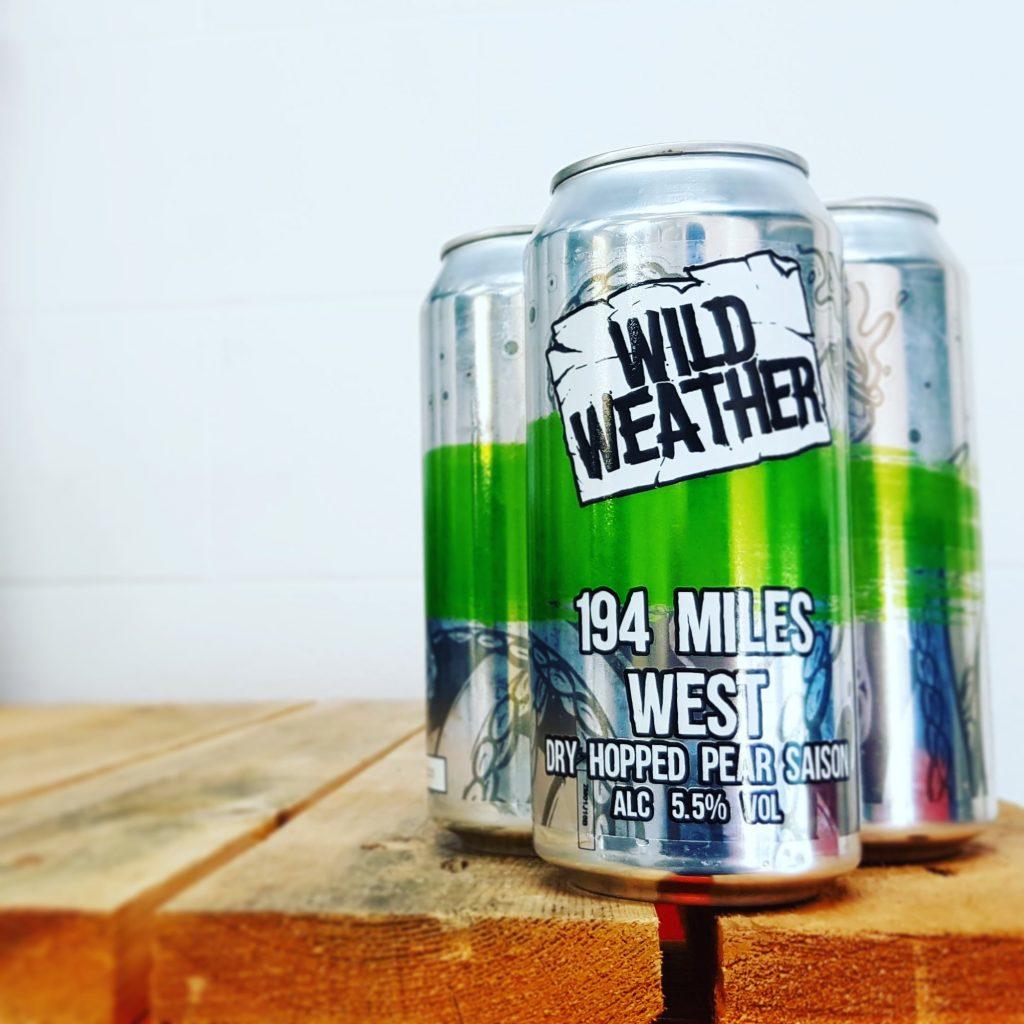 Sadly, last year we said goodbye to our longest serving member of the brew team, Chris, who relocated 194 miles west and settled in South Wales. For his final brew at Wild Weather we pulled out all the stops to make a 5.5% dry-hopped pear saison. It really is an extraordinary beer, breaking another record at the brewery for most fruit used per litre of beer.
The Weather Station
Our taproom, The Weather Station, is temporarily closed due to the nationwide COVID restrictions. We'd like to thank each and every one of you that continued to support us throughout 2020, helping us to keep the lights on by booking tables, buying takeaway beer and observing all the rules that we had to put in place to keep everyone safe.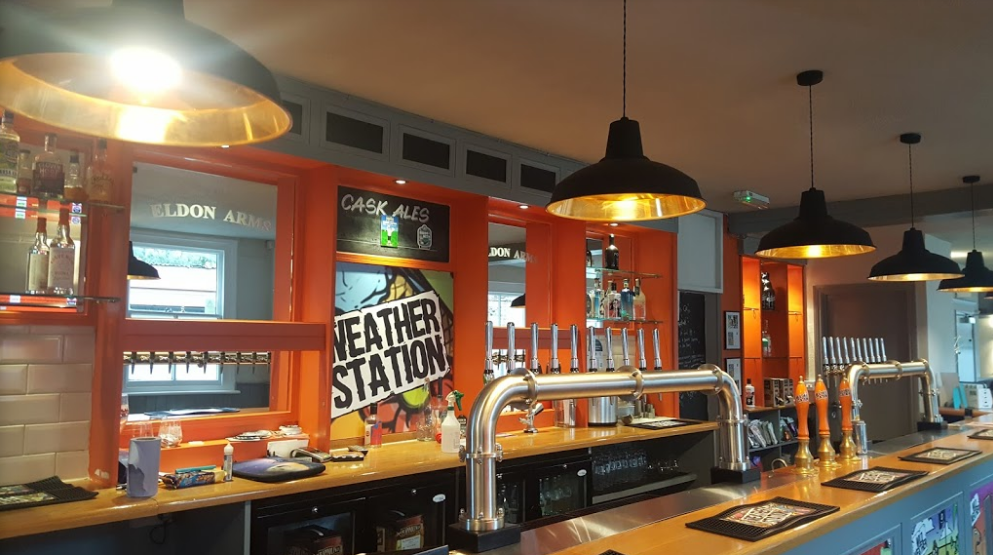 Although in hibernation, the Weather Station team are beavering away in the background to make sure that when we are able to re-open, a truly immense beer list is waiting for you, coupled with beer launches and other amazing events. We've welcomed Kane Preston into the position of Manager, with one of our brewers Alex Doyle moving to work there as assistant manager. Both have a wealth of experience and an unrivalled passion for great beer. As a duo they've already done an outstanding job and have built a solid team of staff around them. We can't wait to see what they do later in 2021.
Exciting Plans for 2021
It's hard to say what 2021 will bring at this point. We've taken the ongoing pandemic very seriously from the beginning, and thus far we are happy to report that we have all avoided getting ill.
We need to check how old you are
Use of our website is restricted to those who are at least 18 years old. Please confirm your age below.
No, I'm not 18 yet