Here at Wild Weather we're partial to a spot of good honey. Ever since we befriended Stefan, known in the brewery affectionately as 'the honey geezer', we can barely keep our hands off the stuff. (It is very sticky after all) (Sorry).
This time, we have decided to go all in and brew a Braggot. … sorry, a what?!
Braggot is a historical style of beverage where beer meets honey. There are no hard and fast rules, but in general they can be meads with added beer, or conversely beers with added honey, but both must play a significant role. They are typically strong, ranging from 8% – 14%. I Shrunk The Kids is fermented on more than 20% by weight of raw, citrus blossom honey harvested from the Mediterranean lemon and orange groves of Murcia, and weighs in at 10% in strength.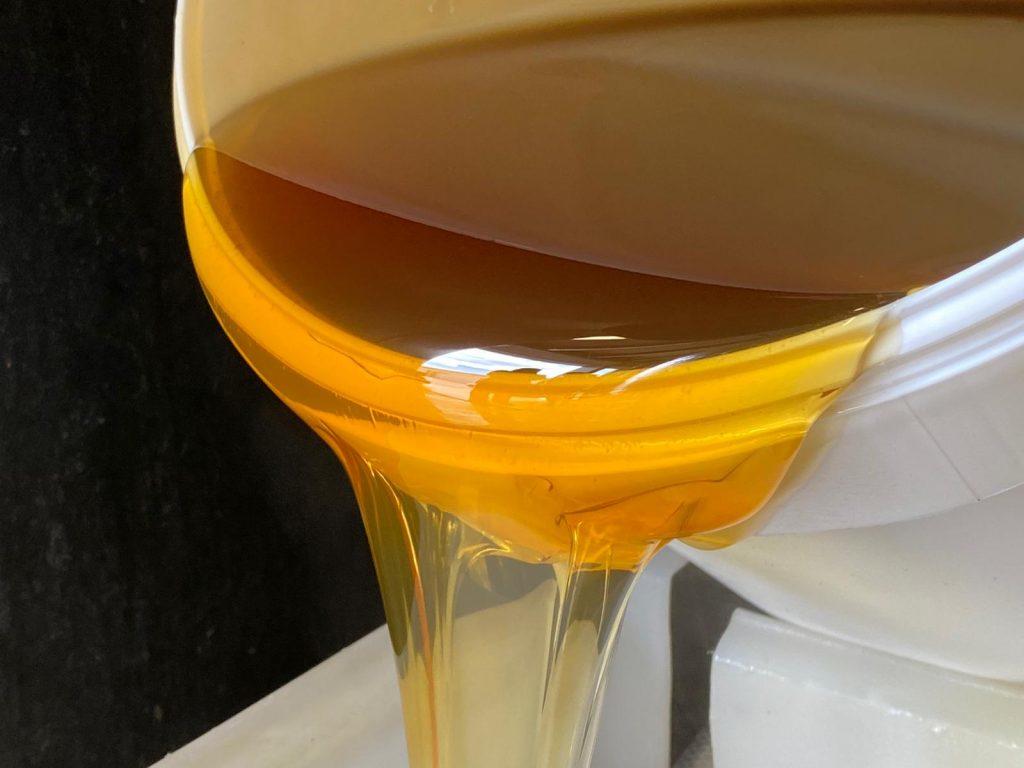 We had to think quite carefully about how to mix all this honey into the beer, as it needs to be properly homogenous in the liquid (not just sat at the bottom of the tank) and also pasteurised so that it doesn't cause havoc with our fermentation. In the end, we settled on infusing it post-boil, dropping the temperature to 80C (to preserve as much flavour and aroma as possible) by means of our heat exchanger, before gently feeding into a recirculating underback. It was sticky work, but good fun.
So here's our impression of the beer. Visually, I Shrunk The Kids has turned out exactly the same colour as the honey; a burnished orange/ auburn with some hints of ruby in there. As far as aroma goes, it has some light floral, herbal tones from the honey rising from the glass, but beneath this we get a waft of rich, heavy caramel and toffee. It's quite a sensory experience, having a perception of both light and heavy elements in the same beer. Some pithiness of orange oil enriches the aroma too, resulting in a overall complexity that we're really happy with.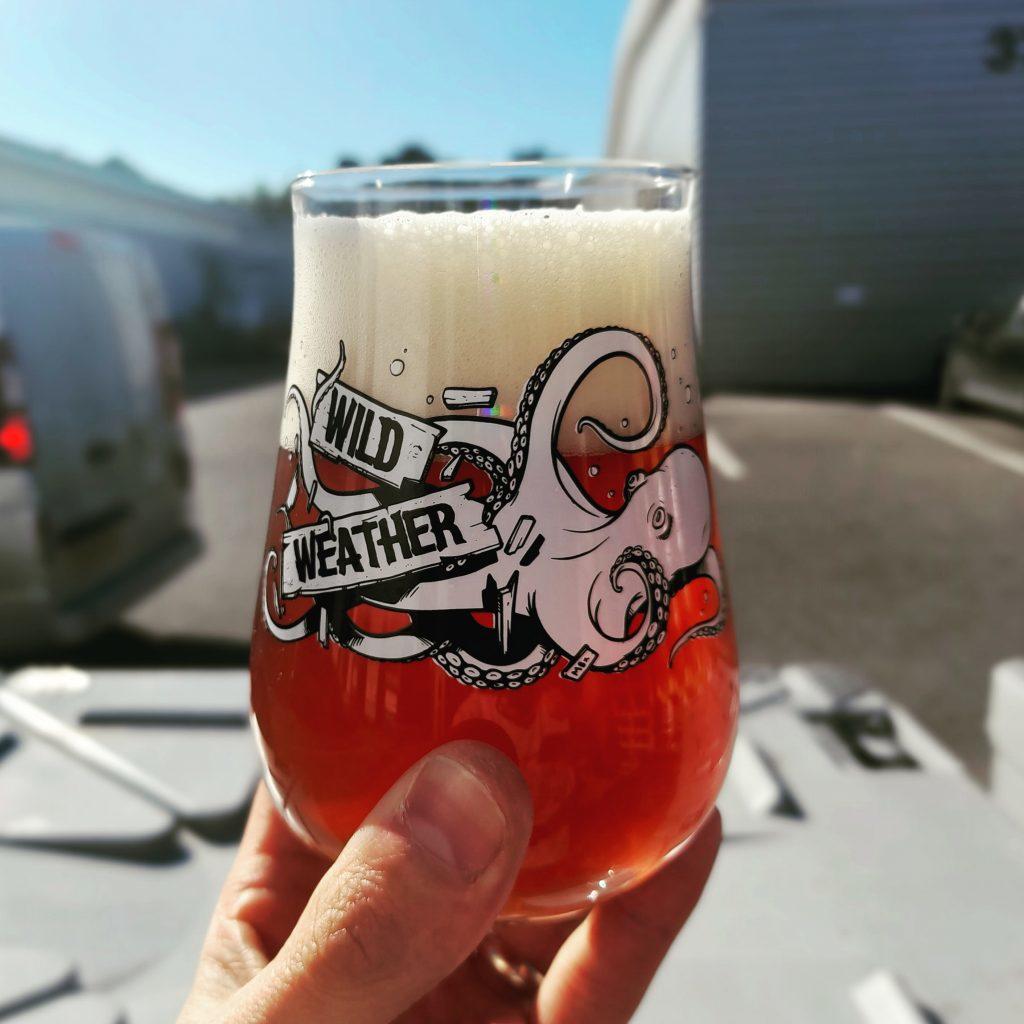 In the mouth, the beer has a gentle, filling warmth (no surprise – it is 10% after all) and has notes of sticky vanilla, floral honey (yet another non-surprise) and some welcoming spiciness of anise. It's a proper winter warmer. As with all braggots and largely, beers of over 9% in strength, I Shrunk the Kids has benefited from a bit of ageing – we've been monitoring it in the cellar for the last 2 months as it has matured, finally coming into focus in time for Collabfest, running from 21st -24th October. That being said, I Shrunk The Kids is an ideal candidate for some further cellar ageing if you're that way inclined. Why not pick up a few cans; drink one now and age the rest? Try one again in 6 months, or even a years time, and you'll find it will continue to mellow and broaden with some flavours coming further to the front, and some smoothing out completely.
Now, we're not usually ones to suggest a food pairing, but I Shrunk The Kids is screaming for a cheese board. That, and some nice chutney, grapes or even cold cuts. Something rich and emulsifying to both compliment this braggot, but also to help soak up its own richness and clear the palate to allow the process to repeat itself again.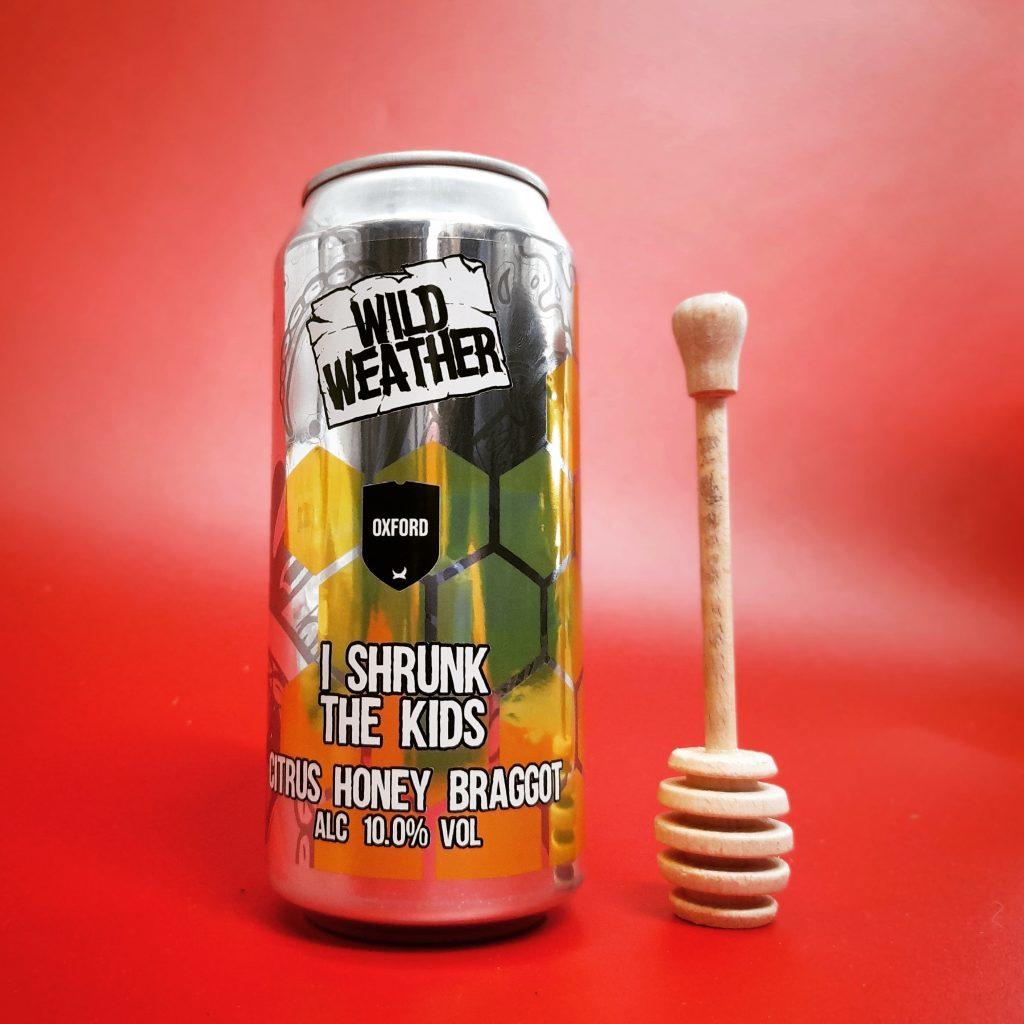 We will definitely be doing this as a group. If you pop into the brewery for a growler refill or some cans and you see the brew team sat around a platter of cheeses with tiny glasses of auburn coloured liquid, this is what is happening. It is just a normal part of their day, and you may find them too immersed in the world of cheese and honey beer to notice you. Just prod them with a stick and they'll wake up.