We've crunched the numbers and the results are in.
We really have tried to stay open and safe throughout the ongoing restrictions, but unfortunately the government's new tiered system has left us with no option other than to temporarily close our little slice of craft beer heaven, effective immediately. The Weather Station, Eldon Terrace, will be battening down the hatches for a little while, and we'll be concentrating our efforts on our satellite venue, The Weather Station @ Honest. (Opening 5pm Friday 4th December 2020).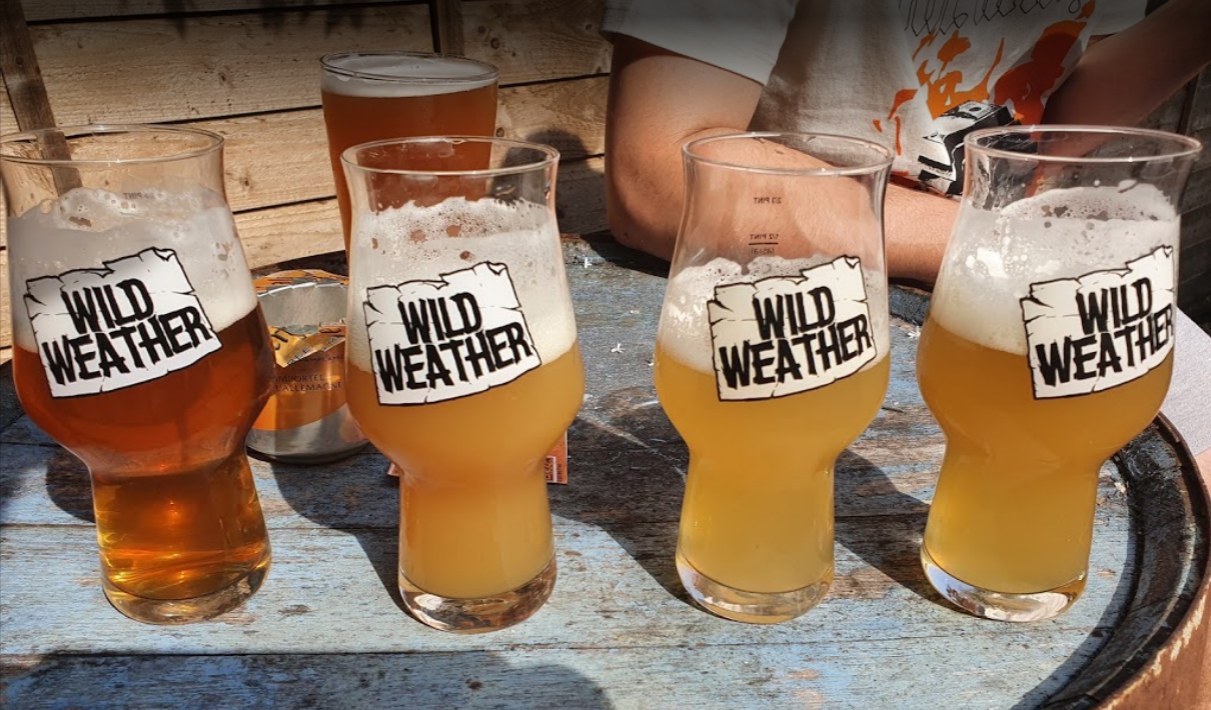 Hold on just a minute, we know what you're thinking! Couldn't the offer of a substantial meal make all the difference? Here are some of the options we explored, explained as a simple Q and A:
Q: Some of the Omnipollo 11+% stouts you serve are so thick they require a knife and fork. Could this be considered a substantial meal?
A: We certainly think so. We even made big milkshakes out of them to try and get us over that particular line, but the government are refusing to consider massive stouts as a potential alternative to a substantial meal, regardless of how 'full' you may become after consuming them.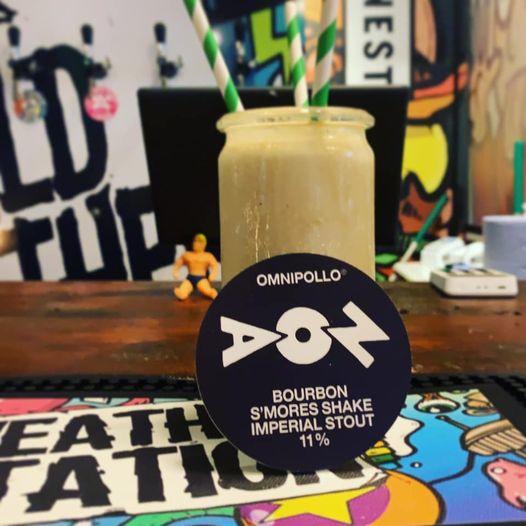 Q: Beer is technically considered a 'foodstuff' by trading standards, could you argue that consuming a substantial amount of beer at The Weather Station constitutes having a substantial meal?
A: Yes! You could argue this. Sadly this one falls short of the mark too though, for this very reason – you would never be able to convince a police officer that your were simply over the 'eat-drive limit'. "No occifer, I swear, I'm just full".
Q: Could you create a core range beer called 'Substantial Meal'?
A: This idea has been thrown around a lot, but the government has defined substantial meals as things such as "full breakfasts, and main meal type offerings". While we're sure there are people out there who enjoy a breakfast beer, this is frowned upon by most, and not encouraged. We've put some crazy ingredients into our beers over the years, but adding bacon, eggs and beans as a secondary addition just won't work. The fats would kill the head retention.
Q: How many crisps do I have to eat for it to be considered a substantial meal?
A: Too many. This one is more of a phraseology/ cultural/ societal issue. "A Meal of Crisps" just doesn't sound substantial; and it doesn't seem to matter how many packets that might entail.
If were were to offer a full meal service based on crisps alone, here is our set menu:
STARTER: Walkers Prawn Cocktail
CHOICE OF MAINS: Brannigans Roast Beef and Mustard – or – Walkers Roast Chicken
DESSERT: A delicious Cheesy Moment board – or – Savoursmith Italian Cheese and Port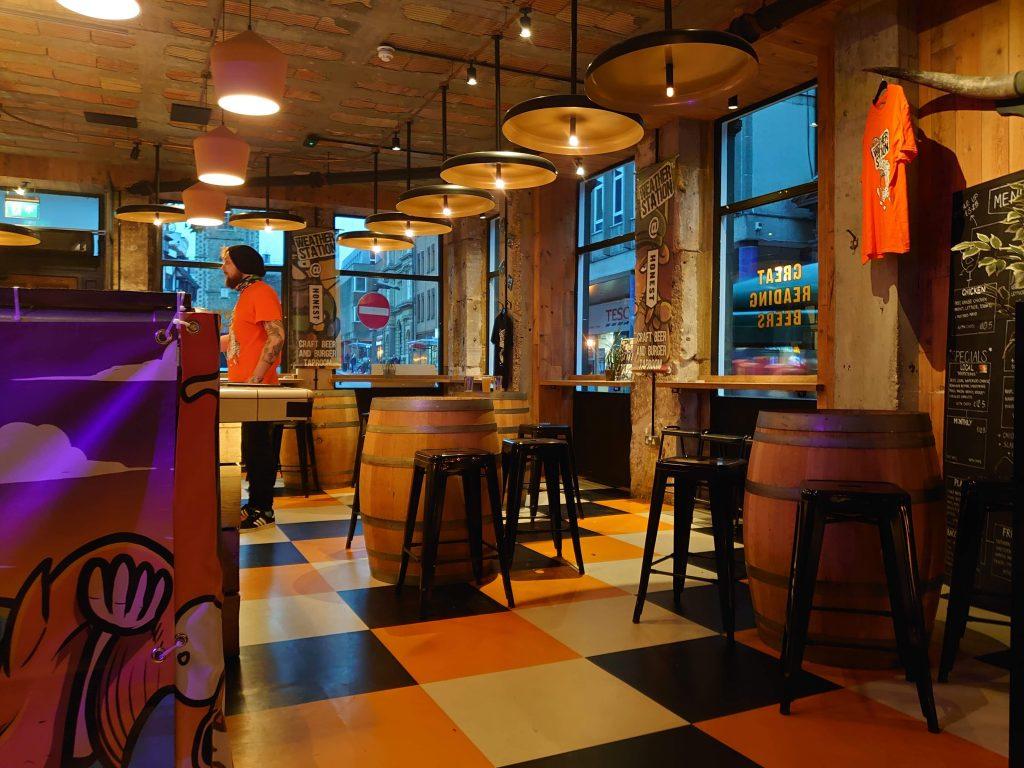 THE WEATHER STATION @ HONEST
Some eagle-eyed locals out there may have noticed that Wild Weather have commandeered the upper deck of Honest Burgers in Reading, to bolster their delicious burger menu and permanent King Street Pale tap with 8 more keg lines and 1 cask offering.
We spent the latter part of October decking the place out with our branding and gearing up to start our residency, but only managed to open for 6 days before "Lockdown 2.0: Boris Strikes Back" kicked off and we had to close; cutting short the launch of our new 6% Classic Brown Ale on cask – 'Fire Saga'. Thanks to our ongoing friendship with the Honest Burgers team, we are happy to say we have an important lifeline for the The Weather Station during these uncertain times.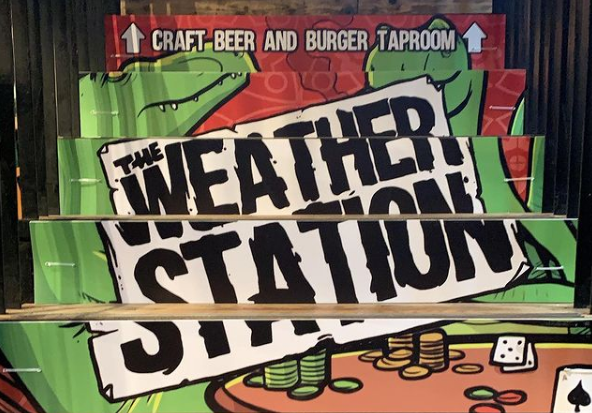 The Weather Station @ Honest will be the closest place to the Oracle serving a wide selection of craft beer, and the only trade-off is you'll have to enjoy a tasty burger at the same time. What a shame, how ever will you cope?
Drop in and say hello to Kane and Nathan, and get first dibs on some of our upcoming new releases, stunning guest beers and of course our core-range favourites. Keep an eye out for updates to the beer list on The Weather Station @ Honest Facebook and Instagram. Takeaway services should be operating from here so you still have access to fresh beer, even if say, you'd already eaten a burger elsewhere.
In any case, what's a second burger between friends?