(Disclaimer: He's not dead, he just has a new job)
What on Earth can we say about Iain Clarke? For many of you, he has been the face and voice of Wild Weather; easily one of the biggest and most loved personalities in the beer industry. For us, he is all these things (and our own personal rocket man), but he was also employee #1 hired by Mike – without a doubt he has made an indelible mark on our company history.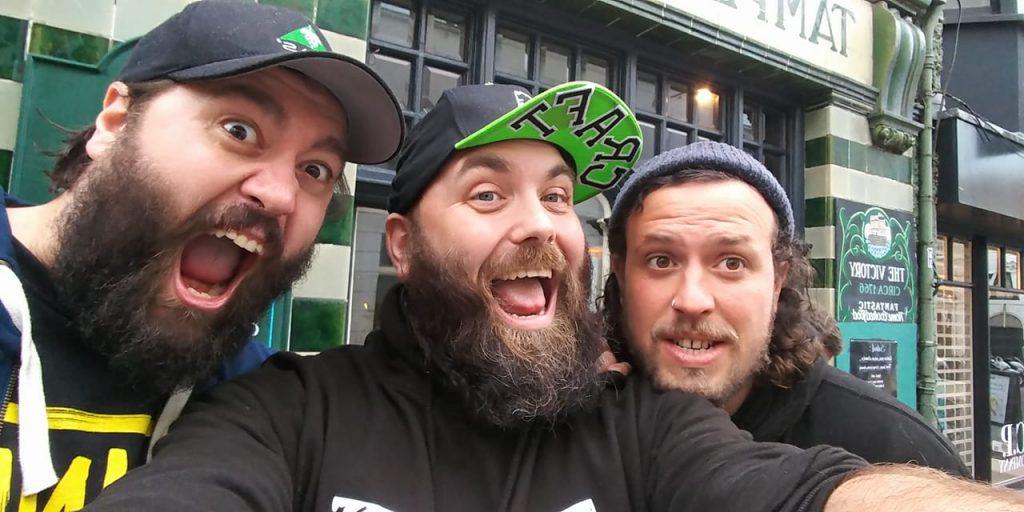 In the early days at Wild Weather, it was Iain who spearheaded the push towards more modern recipe design (Peach of a Weekend springs to mind) and launched us into the craft beer scene from what was a more traditional outfit at the start.
He called himself 'Sales and Marketing' at Wild Weather. Yes, he did do those to a very high standard, but one thing Iain will always be known for is his sense of fun and adventure. We actually often referred to him as 'Head of Fun' for that reason, and in his interview below, you'll see why. On top of that, Iain has been an amazing friend and companion – so much more than just a colleague. He will be sorely missed by all of us at the brewery.
So, seven years after he began his journey at Wild Weather, Iain approached us having decided it was time to move on. Nobody can deny that seven years is fantastic innings and that we were very lucky to have him for that time, and all of us are incredibly grateful for the work Iain has done to push the brand and develop our reputation. He will continue also to spread positive vibes and good energy wherever he goes.
The lucky recipients are Baarth Haas X (formerly known as Simply Hops), where Iain will be working as the Internal Sales Co-ordinator for the EU. (Ooh, fancy!) All the best to you Iain!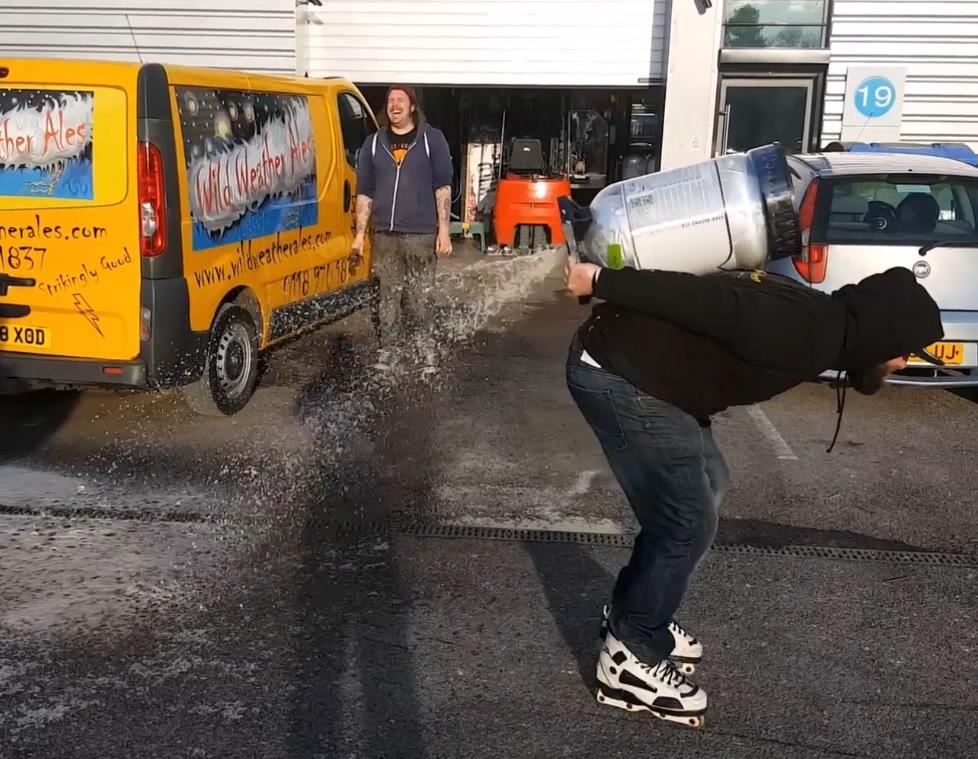 We posed some questions to Iain for the purposes of this blog, and if you continue reading, we go on to describe quite possibly the most insane hoppy beer we've every produced at Wild Weather – It's Knuckle Puck Time – Iain's final brew, his ridiculous DDH Sorachi New England.
Q: What was your first Wild Weather event?
A: It was a very different time when I first joined WW, we were still doing more traditional beers, and the beer scene in general hadn't taken shape into what it's become. A couple of months before I'd joined, Mike had been approached to work with the 'Monster Raving Loony Party' to produce one of (I think) 6 " Co-ALE-ition" beers.
Between them they came up with 'Howling Gale', a dark mild to be launched at the Alehouse in Reading. So by chance, my very first event was my very second day at the brewery. As it happens, this was the same day I learned to look where you're walking in the brew house, by falling down a drain!
We toured Reading for the evening, hanging out with the 'loonies' drinking mild, and mostly talking all things cask beer and very little politics.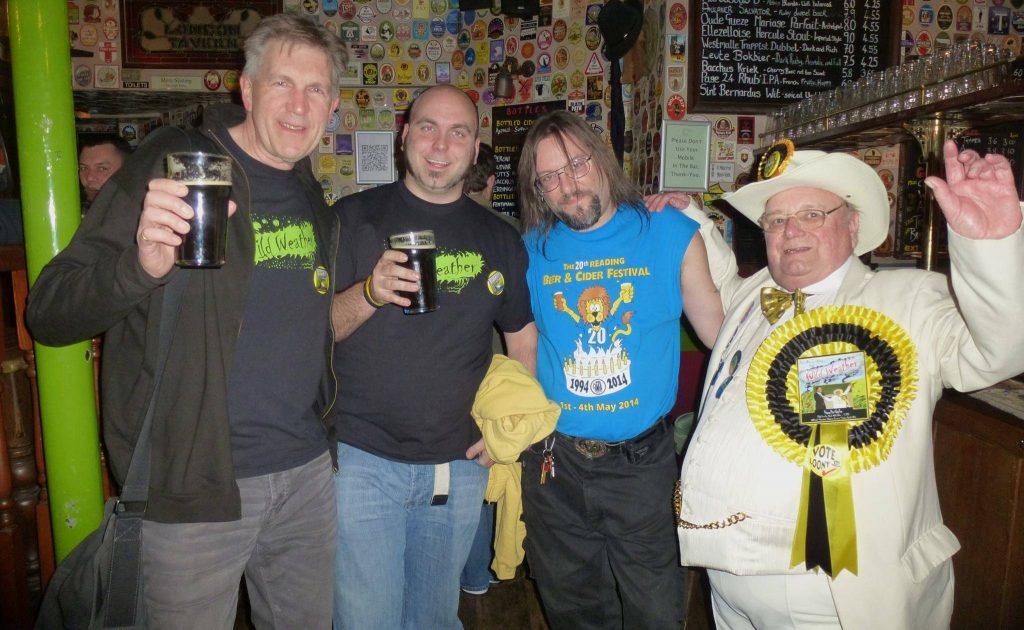 Q: You've been all over the world with Wild Weather, can you pick a favourite trip abroad?
A: This is super hard to choose, basically I've loved them all! Be it skinny-dipping in -5 degree water with Hans in Oslo, co-compèring a beer and food pairing evening in a fantastic restaurant in Italy, or simply getting the opportunity to visit Omnipollo's Hat in Sweden… It's so hard to split them apart.
I guess it comes down to the one trip I talk about the most, which has to be the so-called 'one day trip' to Ireland in which everything went wrong, but we had the best time!
I'll save the long story, but the premise is… it snowed…HEAVILY! The flight should have been an hour, and in the end, we were on the plane for 10 (and still landed in the wrong city). We were supposed to only be there for 2 nights; we were there for 8. We were supposed to have 3 meetings booked; we managed none, and we were supposed to return on an aeroplane… we had to come back by ferry!
ALL that aside, Mike and I had an absolute blast, drinking Guinness, trying some great food, and not to mention this gave us the time to design our festival bar!
Q: Do you have a favourite Wild Weather Beer?
A: I'm going to have to split this answer intotwo I think! By far the beer I have drunk most of since its creation has been John Peel! A beer that on paper shouldn't work in any way, but is simply incredible in cask, keg and can!!
But, I have to give a shout out to 'Tornado Top Hat'. For me, this holds a special memory. Whilst brewing with Mad Hatter we conceptualised a Deconstructed Banana Split Hefe' and all joked about it because, of course, we thought it wouldn't happen!
A few months later, there we are chopping bananas into the mash, boiling the peels, adding the milk sugar and planning out just how one goes about priming beer with chocolate syrup!
Now, was this the best beer we ever made? Definitely not. But for me this was really one of / if not the defining beer that carved the new and interesting way WW would go.
Q: What was the funniest thing you've ever seen at Wild Weather
A: This splits into 3 and I'll spare the context as I don't believe there needs any!
A man punching a bag of shallots in rage
A man turning so pale after a TTO he was almost transparent
A man jumping out of the way after being thrown a can, only for us all to realise the mess it was going to make when it hit the floor! The screams of "Nooooooooooooo!" will make me laugh forever.
Q: You were somewhat famous for making 'collaboration lunches' – which of these were you most proud of?
A: I'm pretty proud of all the food I made for collab lunches! I'm not sure ANY other brewery has done Moules Marinere for a collab lunch, at any stage created a hollandaise sauce, and especially, crisped a fish pie with a space heater.
I think the ones I've enjoyed the most though have been when we've had vegans / gluten free / vegetarians joining us. It's easy to create the food you make all the time, but to have never made a mushroom burger, or a tofu curry and to try and nail that with the utensils we had at the brew house was a real challenge.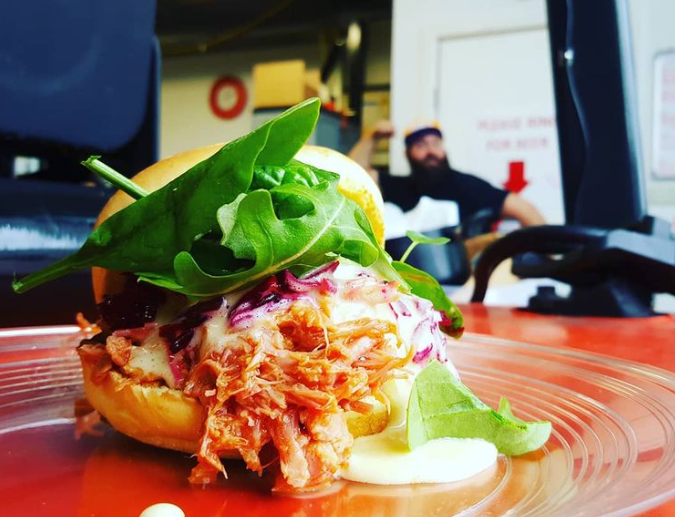 Q: You were also somewhat famous for your Snapbacks, can you pick a favourite here?
A: From a personal point of view, I love all things TRUKFIT.
From a brewery point of view, I still have one that's covered in hop matter from a cask exploding in the summer sun, and one covered in malt from something similar, both of those live on my shelf and serve to give me a good laugh from time to time.
Q: Do you have a favourite pump clip design?
A: Again this is tricky, as I always THOUGHT I was proud of everything I put out. As I look back, I realise just how far my photoshop skills have come over the years.
So in reality all of the new 'Silver' series are my favourite (starting with John Peel) but in reality it probably has to be the second time we brewed 'Howling Gale' almost a year later for a certain large pub chain, as this was the first time Mike let me get my creative hands dirty and design a clip from the ground up.
Q: You had a hand in a fair amount of recipe design over the years. Could you pick a few recipes that were 'classically Iain'?
A: Again this is blooming tricky! I think with the help of JD and Mike I really threw some things at beer! Shellfish Basterd, the cockle and seaweed stout that started as a conversation with Steve Saldana about shell toe shoes, is definitely up there.
I still have a lot of love for Blank Space (Samphire and Lime Kettle Sour) and I definitely can't disregard the dessert bomb that is "Banging On A Trashcan".
All of these have served for me to outlet a little bit of my madness on the general public! I think what excites me most about It's Knuckle Puck Time, is not only is it the hoppiest WW beer to date (with possibly the most divisive hop around) but this is the first time I worked closely to call out hopping times and percentages, and could really back up why I wanted it like that.
Q: Thanks for everything Iain – have you got any final comments or special mentions?
A: What can I say, few people are lucky enough to work with one of their best friends for a day and enjoy it – I worked with 7 of mine for nearly 7 years and loved every day.
I've not seen a brewery with so much humour and joking around, but which still knuckles down and gets the work done! So much so, that this was noted at nearly every home collab!
I'd like to shout out Chris who left a year before me to start the work on Hwb (a new craft beer destination in Narberth, South Wales) because he helped to create that environment. I'm looking forward to going down on the 19th to see what he's created!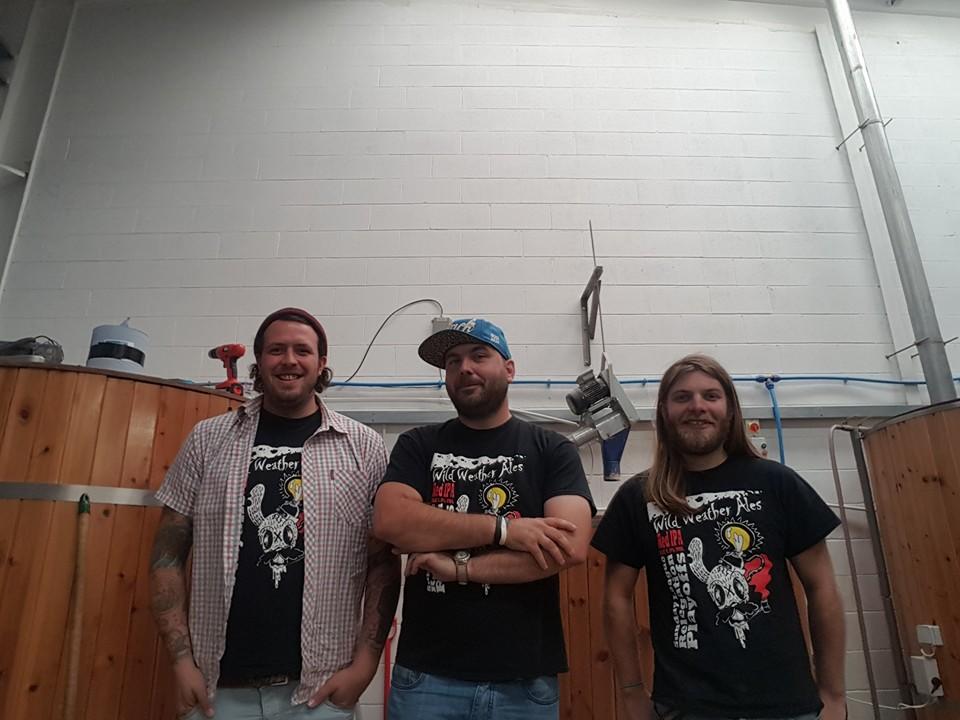 On to the beer – It's Knuckle Puck Time! – one last beer, one last Mighty Ducks reference. We just can't keep him away from these! As with all things Iain, it's go big or go home on this swansong brew. We spoke recently with Bryan Spooner (Head Brewer at Weird Beard, famous for his 'Sorachi Faceplant' DIPA), who said; "even I wouldn't have done double dry hopping with Sorachi! That's too much"
Sorachi Ace an utterly unique hop with an equally divisive reputation. Hailing originally from Japan, Sorachi has always been considered an odd one. With notes of lemon peel, lime, coconut and lemongrass at the forefront, it also carries a quality most often recognised as dill – a truly bizarre note that is almost completely unique to Sorachi. This dill quality is picked up by some people as minty, tea-like, or even like coriander… and quite honestly, there are as many people who can't get enough of it as those who can't get far enough away! Thankfully, it has a clean bitterness (how much more unusual flavour components can we take??), and on the back end, a woody, green cedar finish.
Of all the hops, Iain… it's absolutely typical of you that you should choose this! We would say that It's Knuckle Puck Time exhibits almost every single one of the aforementioned characteristics, owing in part to the absurd quantity of Sorachi that Iain insisted should be forced into this beer. It's turned out to be an absolute belter… but probably only for those who like really, really like Sorachi Ace! It certainly isn't for the faint hearted.
In any case, as it happens this beer is completely pre-sold already. We may have one or two cases spare after all is said and done, but the whole batch is spoken for thanks to Iain's pre-sales, riding on the wave of his amazing reputation in the industry.
The best we can do is give you a list of where to find it, and ask that you keep an eye on social media for that – no doubt the lucky bars and bottle shops will be shouting from the rooftops that they managed to get this limited release and we'll leave it up to them to share and post about when they're putting it on sale.