Pouring an opaque, iridescent yellow and singing with tropical fruit flavour, you'd honestly be forgiven for asking the question: "Where is the beer in this?"
The answer? It's hiding. Hiding really, really well; completely obscured by mango to the tune of a whopping 175g/L.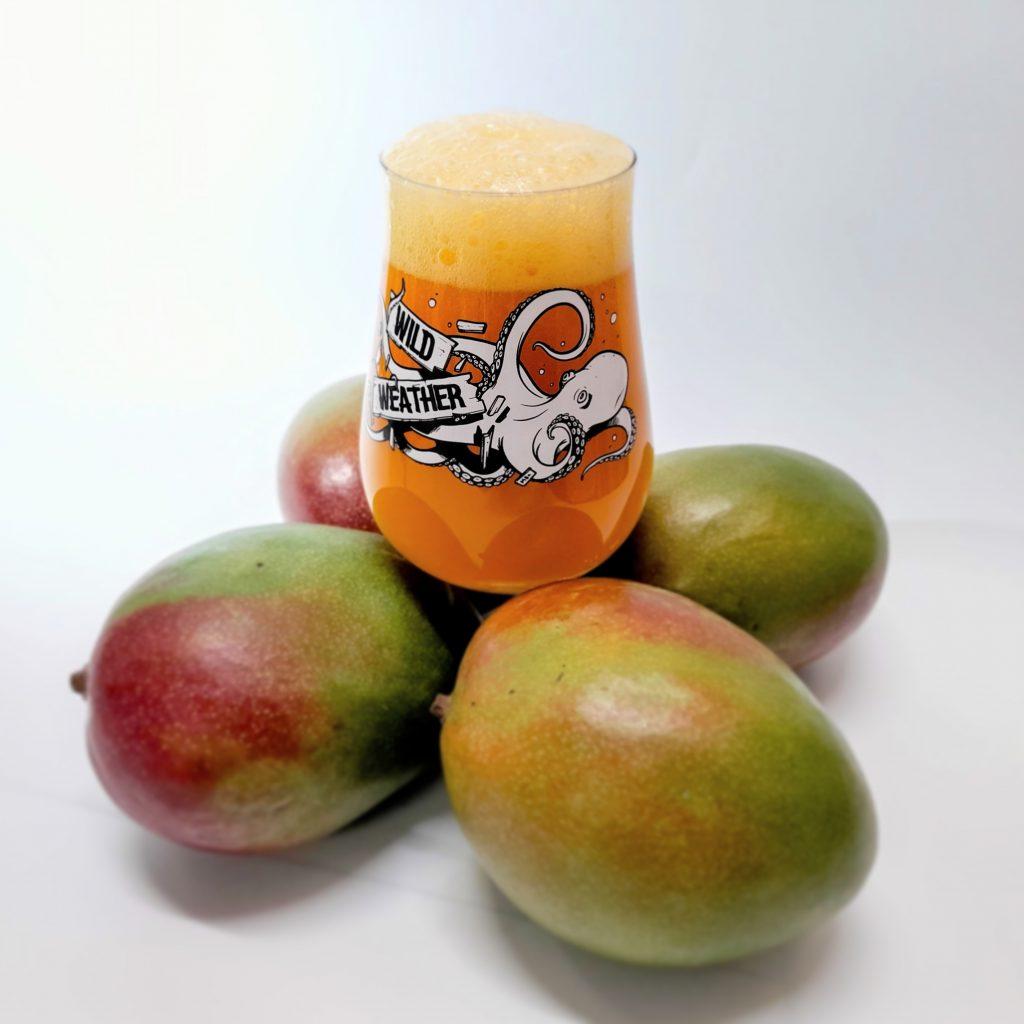 "Melted Solero in a glass" is the key tasting note for Mango Lazarus, with a soft, pillowy mouthfeel from flaked wheat and oats, but otherwise dominated in all other fronts by fresh, juicy mango. If there is much recognisable 'IPA' character in here, it is very much the grain of sand within the pearl. Good luck finding it!
This is our second 'Lazarus*', the first of which was a 'hedonistic nectar of greed and power*' brewed as three way collaboration with our good friends at Leviathan Brewery (Birmingham) and The Spare Wheel (Newbury). It really was a silly beer, selling out at a remarkable pace at BrewLDN 2021 and totally breaking the mould at Wild Weather with what we had done with fruit in the past.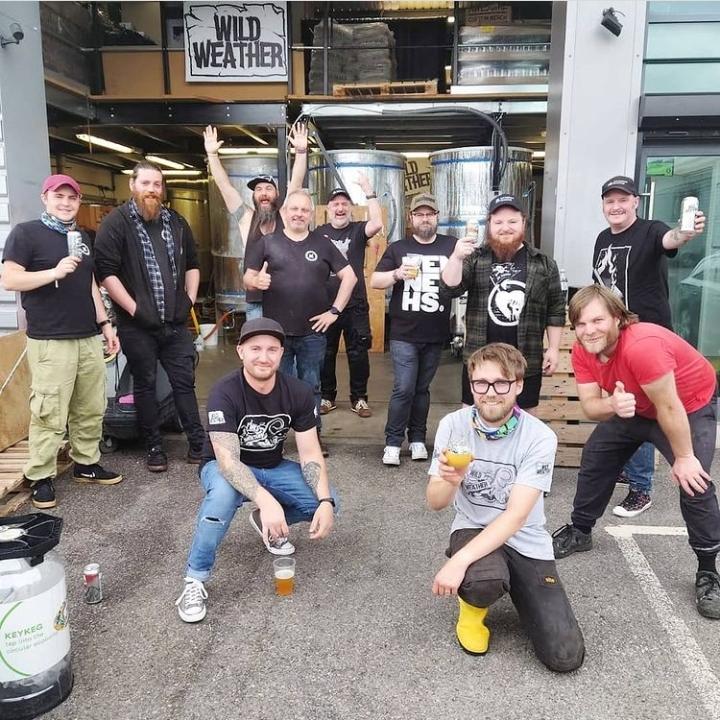 We threw everything at it – orange flesh, literal buckets of fresh orange peel, and substantially more orange purée and concentrate than we had ever used. We were flying by the seat of our pants with that initial recipe, really pushing what our humble brew kit was capable of.
Mango Lazarus has the benefit of hindsight built in. It is more refined, cleaner in flavour, and is ultimately a vastly tuned up version of it's predecessor. We couldn't be happier with it.
Through careful management of our yeast health we have wrangled a London ESB strain into doing what we want with all this fruit: providing a baseline level of fruity esters while retaining maltotriose – a sugar usually fermented fully by most yeasts. The level of lactose has been brought down a touch, to allow mango (very much a softer and naturally sweeter fruit than orange), to express properly in the finished beer. Small amounts Citra hops nudge the beer gently in the 'IPA' direction, but only just enough to provide a hint of bitterness and some necessary balance. (This is a beer after all).
Or is it?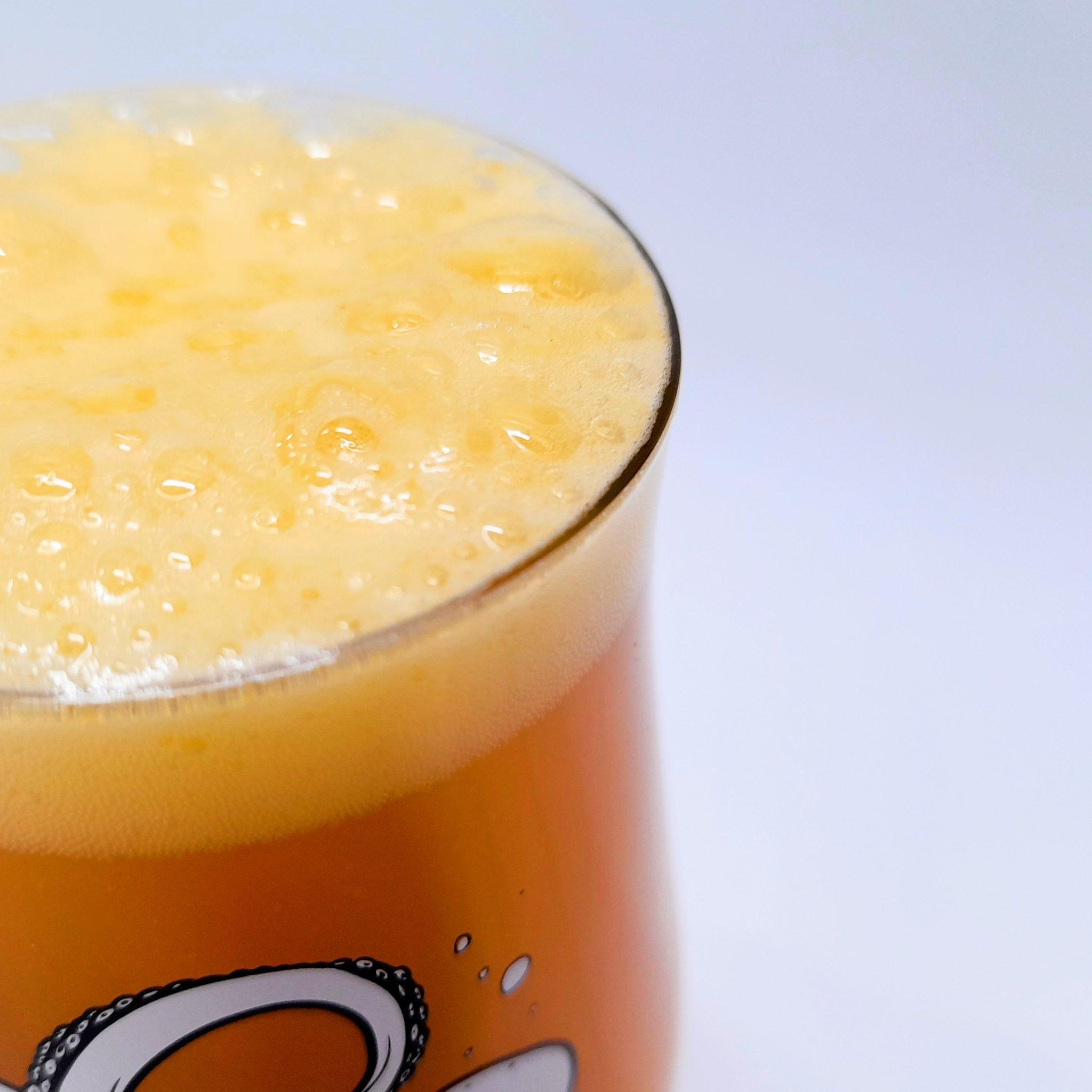 * Lazarus: This is a reference to a smoothie/slushie ("Orange Lazarus", although we've run with that theme to produce multiple Lazari(?)) – made in 'The Adventures of Pete and Pete' (US comedy series c.1989) – specifically the episode 'Field of Pete' aired in September 1994. If you know, you know.
"An Orange Lazarus is a dangerous thing. Consumed too quickly, it can shut down a drinker's central nervous system in 1.2 seconds. Oppenheimer created it looking for beauty and perfection, but instead created a "hedonistic nectar of greed and power." It's "too tempting, too delicious, too cold." You think you drink it? "No, it drinks you."