A complex, strong beer of Scottish origin, Nae Bother is a heavy gauge malt bomb with an almost endless list of flavour descriptors: bread and butter pudding, rum, spice, coffee, liquorice, wood smoke, dark chocolate, caramel, treacle… with even more becoming apparent as the beer warms in the glass.
This is definitely a beer to be savoured and explored during the cold winter months.
Nae Bother was brewed with the help of our friend Charlie Read (a member of the Reading Amateur Brewers home brew club), who kindly shared with us his wisdom and recipe notes after impressing us during a homebrew competition we judged last year.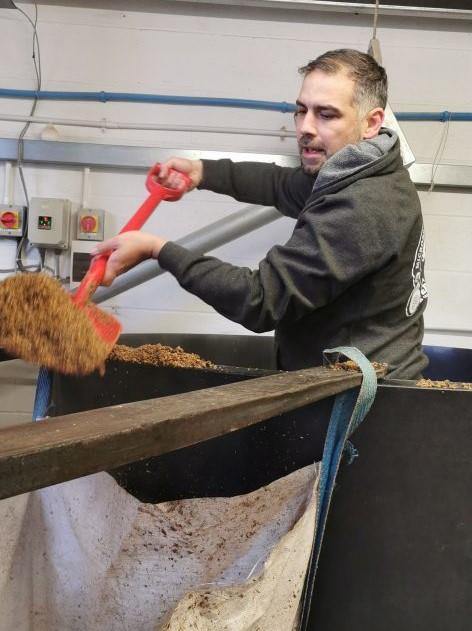 The beer style 'Wee Heavy' (otherwise known as Scotch Ale) was born in Scotland during the 18th century and retains distinct hallmarks of the time period. Hops, although now considered ubiquitous in most styles of beer, are not native to Scotland and were, at the time, considered an expensive luxury to import.
The desire to produce profitable beers led Scottish brewers of the time to develop beer styles that were predominantly malt-driven. After all, high quality malting barley is something Scotland has always had in abundance – just look at their reputation for producing world-class whisky!
'Wee Heavy' is the strongest of all the traditional Scottish styles of beer, typically ranging from 7-10%. They are built primarily from good quality malt, fermented on a British strain of medium attenuation yeast, and that's about all there is to it.
Cellaring (cold storage) is a no compromise technique in this style, with ageing helping massively to smooth out the profile of the beer. This happens in whisky too, but on a longer, slower scale than with a 10% beer. If you're looking to get hold of a few cans, why not enjoy one this year on release, but put aside some in a cupboard or basement for next year? Nae Bother, and most other Wee Heavies, will only benefit from the passage of time, becoming smoother, richer and increasing in depth.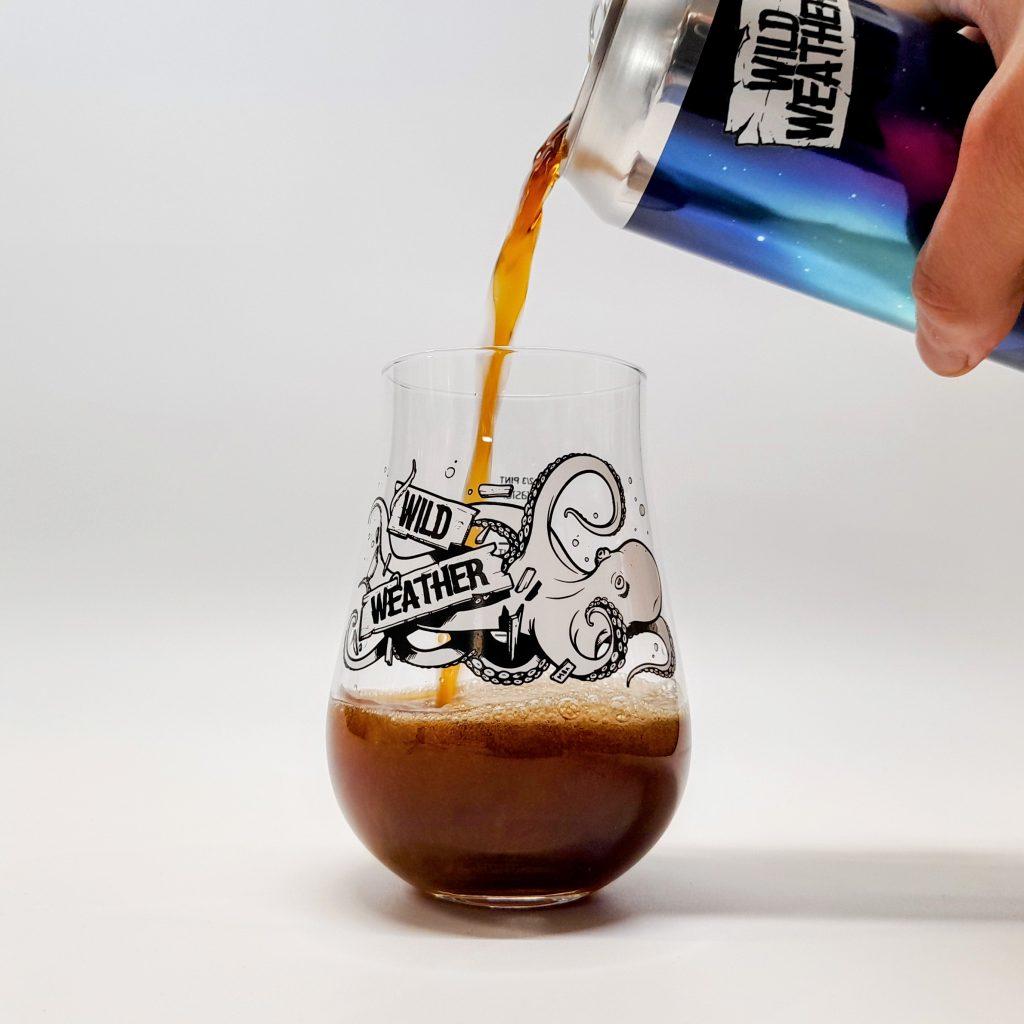 Nae Bother is our best attempt at re-creating this classic style, with Charlie at the helm with his sage advice. It is malt-forward, warming and subtly sweet, with only a conservative hop bitterness, yielding a slim 19 IBU (only as bitter as one may expect a session strength blonde ale to be).
For most other beers north of 9% in strength, this low bitterness would be fairly unusual, but it gives this Scottish style of traditional beer a deliberate 'unbalance', in favour of what they produce best – malt. And boy, do you get the full straw, brown and black rainbow of malt in Nae Bother! Boasting a malt bill of 8 separate varieties, complexity is the name of the game.
We are releasing this beer just in time for Burns Night, a national celebration in Scotland that takes place on the 25th January every year. It is a time of year to pay homage to and remember Robert Burns, Scotland's national bard, wordsmith and writer – most notably the famous composer of 'Auld Lang Syne'.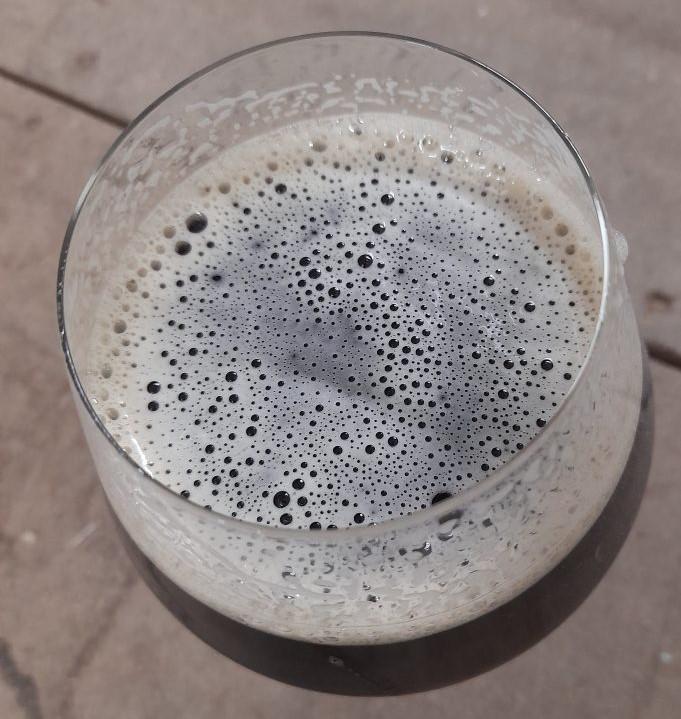 So, with the greatest respect to anyone of Scottish heritage (and equally anyone who calls Scotland their home), we hope that Nae Bother does this beer style justice. A lot of time and research goes into producing something like this, many hours of which we have our friend Charlie to thank for. Cheers Charlie!
If you're celebrating Burns Night this year, here's tae ye, slàinte mhath, and to your good health from all of us at Wild Weather. x