The Lost IPA is a unique story in the Wild Weather history books, representing the only collaboration brew we've ever done that was actually never released in it's original form. So what happened? There was nothing wrong with the beer. In fact, it was one of the best IPAs we had ever produced. Back in March 2020 however, something was going wrong for almost everyone on Earth, as we well remember. This is a story of a beer that was lost to the pandemic, rendered unsaleable as all our outlets closed at once, but has now been reborn in October 2021 as The Lost IPA.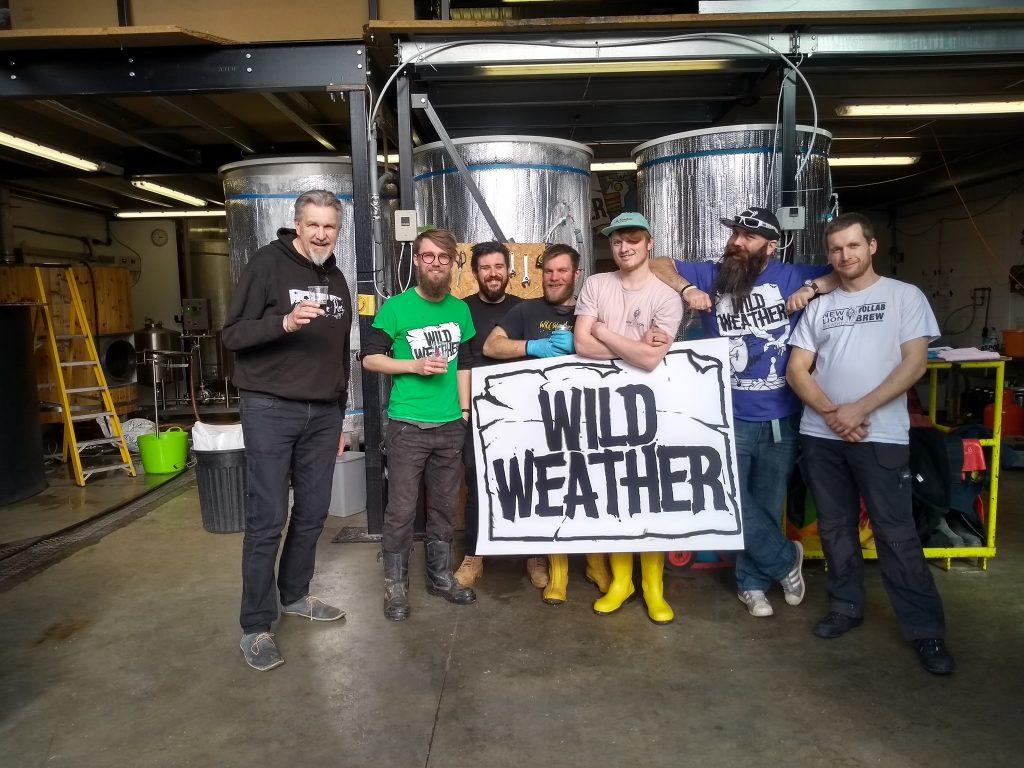 January to March in 2020 was brilliant at Wild Weather. The tanks were brimming with beer and the place was a hive of activity as we geared up to fulfill some massive export orders, all whilst keeping fresh beer flowing locally and further afield. Building on the success and popularity of 'Norway to Hell', our Kveik IPA collaboration with Black Iris, we had the boys from New Lion join us to brew an 8% Kveik DIPA titled 'A Rawr Deal'. Yep, it's a shameless lion pun, and we weren't sorry. We didn't know at the time, but this would be the last collaboration we would do for nearly a year.
Barely a month later, the Wild Weather team were stood outside the brewery 2 metres apart from one another, for an emergency meeting. Mike, (Director and Captain of the ship) solemnly sent us home for our own safety as the first lockdown began. In our final act at the brewery, we drain poured a full fermenter of 'A Rawr Deal'.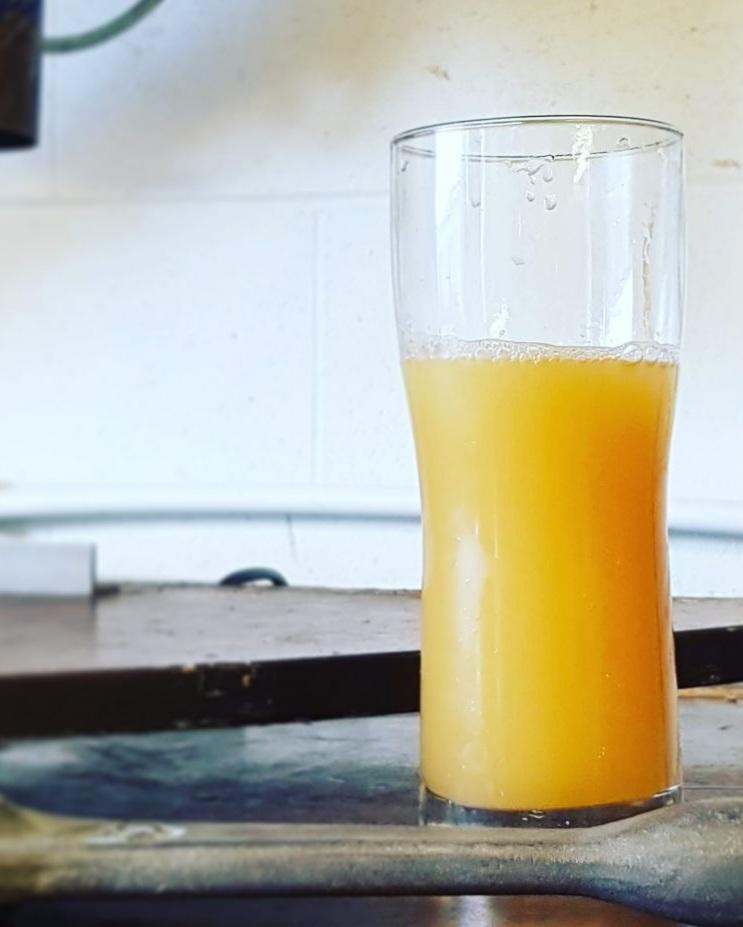 As painful as it was, we're happy to have stood by our principles and scrapped beer that would have suffered in self isolation. Lots of other breweries found themselves in a similarly sorry position with stock. This delicious IPA was destined for keg release only, and would have been at its glorious best when drunk fresh off the line. When all our advance orders fizzled away as our stockists battened down the hatches, we realised we had no way of shifting that volume of fresh, hoppy beer in the necessary timeframe.
Looking back, we made a difficult, but ultimately correct decision under pressure; sacrificing a beer we were really happy with when the easy choice would have been to let it slide, and try and recover the costs at the expense of beer quality. We vowed to re-brew together when the time was right, thus making sure the good people get this collaboration brew as it was supposed to be – fresh, juicy and bursting with tropical hop flavour.
And so we find ourselves in October 2021. We're all sufficiently surprised that the pandemic is still ongoing more than a year and a half later, but thankfully life has returned more or less to normal. That is at least, normal enough to begin inviting collaborators back to Wild Weather with some basic risks taken care of (testing etc). We're finally putting this lost beer back in tank, and it really feels like putting something right.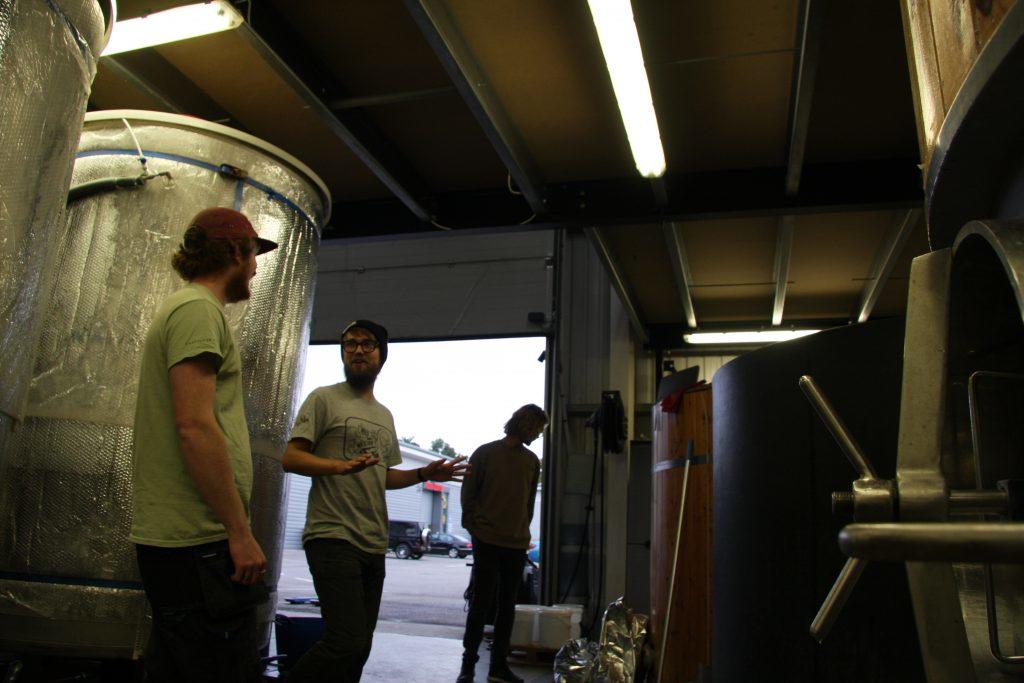 Dan (New Lion Brew Team) and Archie (New Lion Taproom) visited us have another go at this beer, and throughout the day we all had a bizarre sense of deja vu. It felt odd to be rebrewing the same recipe and talking about the same aspects of this style. It was a bit parallel universe to be honest, but as we always do with New Lion, we had a great time with them and enjoyed a few beers at The Weather Station in the evening.
So, The Lost IPA has now been found… but what does it taste like?
As an IPA brewed on Norwegian Kveik yeast, you can expect big notes of pineapple and mango to come from – not the hops – but the yeast itself! Kveik strains are unique in their ester profile, fermenting hot and fast under conditions that would usually ruin the beer if one were to be using standard IPA yeast.
Stressful temperatures and rates of fermentation make your garden variety yeasts go haywire in a bad way, creating all manner of off-flavours. Kveik on the other hand seems to thrive on stress, and gives its best performance under extreme conditions.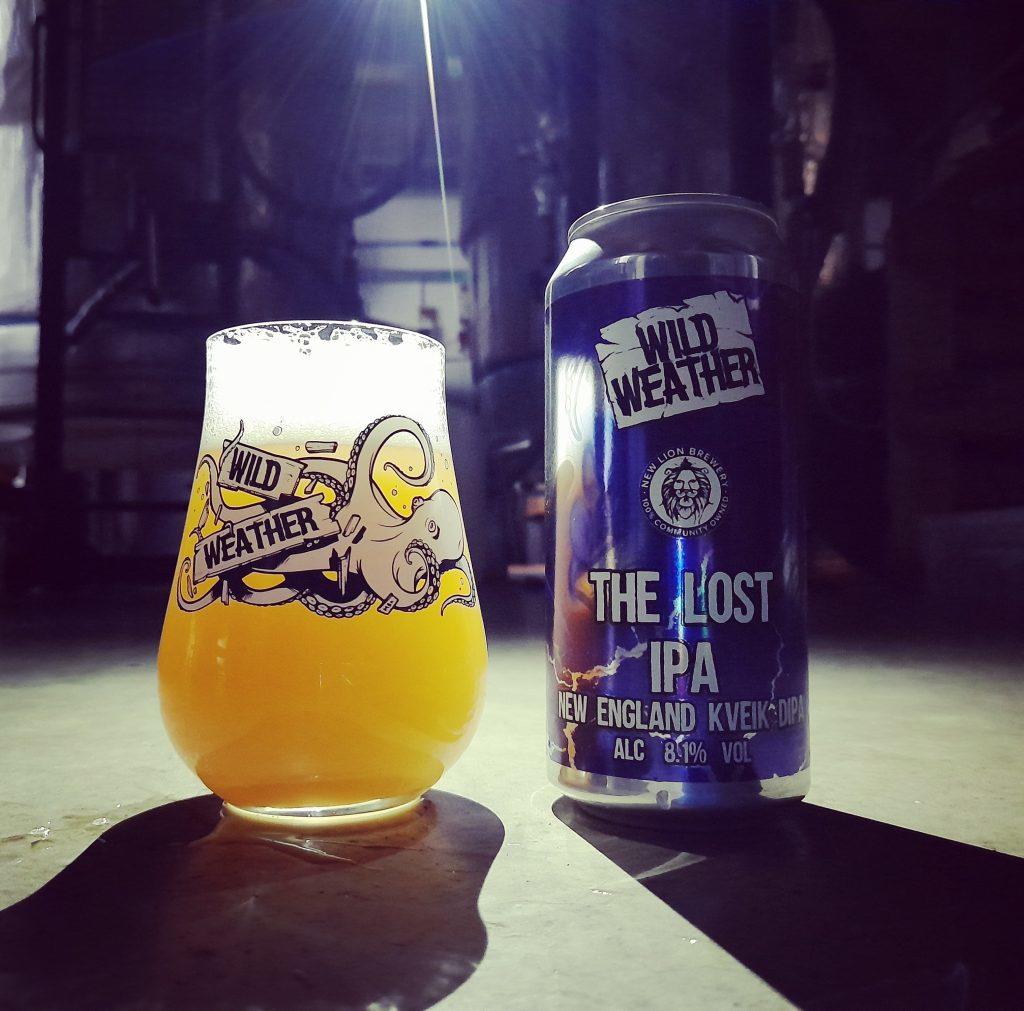 Sure, it's technically what would be called a 'farmhouse' strain, but don't mistake this for a saison. Kveik's own unique brand of funk is nothing like the peppery, hay or straw-like quality of your everyday saison. When Kveik goes haywire, it goes into maximum tropical overdrive, creating an incredible wash of fresh, juicy fruit flavours. On top of that, we've layered on a big dry hop addition of citrussy Mosaic and complex Ekuanot, turbocharging what the Kveik yeast has already contributed.
When Kveik is in our tanks, most of the brewing staff spend their day doing double takes as they glance at the temperature gauge, or brush past an FV that feels hot to the touch. It doesn't feel right, and goes against all the yeast management training we've had for almost every other strain. As The Lost IPA kicked off it's fermentation, we even had a comment one morning that the brewery smelled like someone had been boiling pineapplesall night.
Sound fun? It is. Without further ado, we're happy to announce that The Lost IPA will be FINALLY available for sale next week beginning 8th November. Only a year and a half late.