You know, standard beer terminology never seems to fit when describing The Tropical. Is it hoppy? Sort of, but you can't really tell. What is the malt character like? Well, it's in there somewhere, but it's difficult to make out.
So let's be honest. Let's also chuck out the rule book and the style guidelines while we're at it. Let's just say, that this is a bit like fruit juice, masquerading as a beer… or is it the other way round? We're not quite sure.
We settled on 'Smoothie IPA' in the end as the best way of describing The Tropical. Brewed with mango, pineapple, strawberry and tangerine, it pretty well earns that name without much explanation needed.
The Tropical is one of those historical beers that keeps re-appearing in the Wild Weather lineup, appearing to develop its own cult status over time. It is a beer forged between friends of more than 20 years; beginning as a silly idea between Iain and 'Smiley' Dave to reproduce one of Dave's famous cocktails ("Smiley's Tropical Drink") in beer form, and on a commercial scale.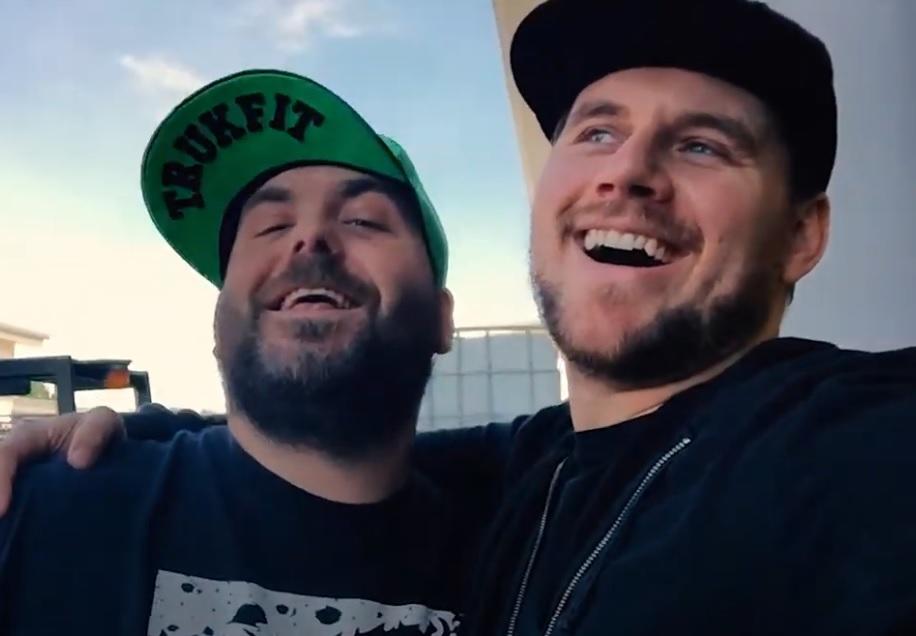 Iain met Dave in the year 2000 – both of them were playing in bands at a gig at the Waterside Centre in Newbury. Iain was on bass in the long defunct 'Second For B.A.T.T' (an 11 piece ska band, complete with kazoo section. The name apparently refers to the second time 'Beryl and the Talentless' had reformed).
Dave was the singer in nu metal band 'Krash Kourse'. Sadly no pictures exist of this, but below (and with Iain's permission) is his 2001 band 'Confusing Phill' to give readers an idea of quite how much time has passed since then…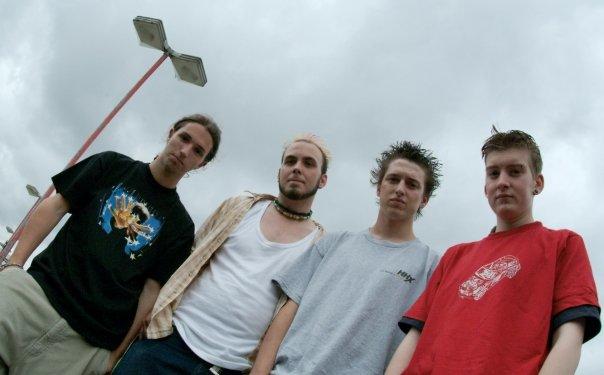 First brewed in 2017, The Tropical soon became a regular fixture of our spring/ summer releases, appearing every year since then with the exception of 2020. Dave documented the very first iteration of The Tropical on his YouTube channel below.
We thought we'd revisit some of these memories and give a bit more backstory this time, so we invited Dave to film again with us over zoom. Filmed prior to the release of The Tropical, we talk about Dave's background and what he does for a living; the story behind "Smiley's Tropical Drink" (which seems to be part whacky hallucination, part genuine skill) and of course we also touch on the recipe updates The Tropical has undergone.
So 2021 brings an updated recipe, pulling The Tropical into line with some of our more recent technique developments for the likes of John Peel. During the pandemic we trialled ever increasing fruit pureé additions to find where the limits of our kit might be, and learned our way around fruit refermentation to ensure we had no carbonation issues later down the line.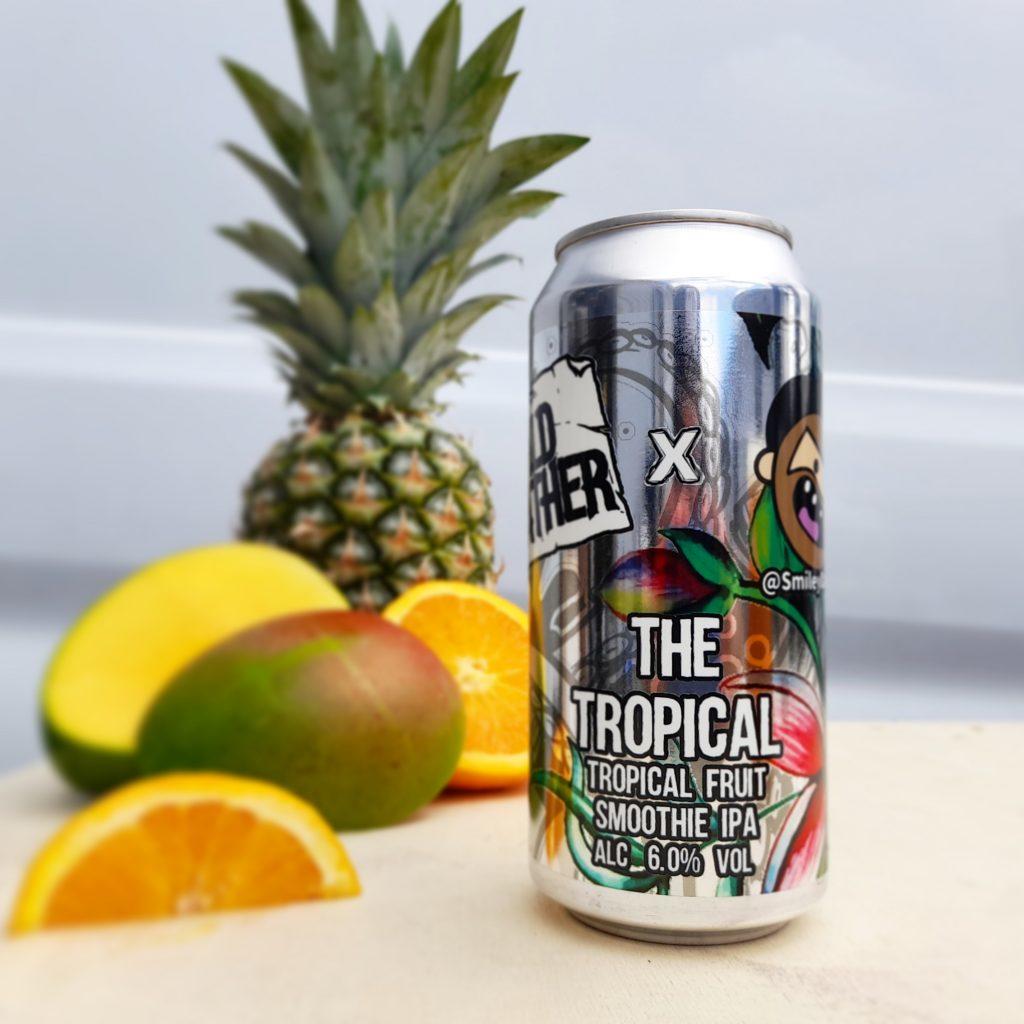 The Tropical now contains a heavy portion of mango pureé as well as its usual dried pineapple, orange, strawberry, mango and tangerine addition, and is now fermented on a more fruity, less attenuative yeast strain. This leaves us with a fruit punch/ beer hybrid that pours bright yellow/ orange, singing with more tropical goodness that it ever has before.
As soon as it was ready, the time came for us to reconvene and do the all important quality control, where we sought the Smiley seal of approval.
So there we have it! The Tropical is out now and live on the webshop. We'd love to say it's available on keg and mini keg too, but by now we're sold out already. Presumably some of it is still floating around in the pub sector ready to go on the taps this weekend, but who knows… (We're aware of at least one bar that sold through their entire stock in just one evening, so get in there quick if you hear about it!)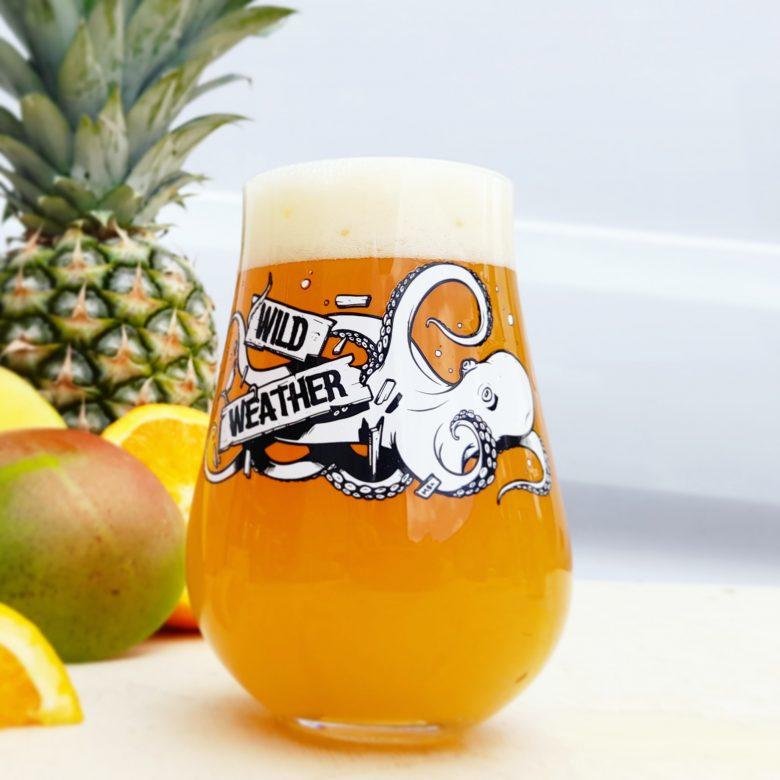 Want to connect with Smiley Dave online? Check out these links below:
Facebook: https://www.facebook.com/smileydavetv
Youtube: https://www.youtube.com/user/smileydaveuk